Our materiality assessment begins with an extensive list of sustainability issues that covers all aspects of our business. Internal and external Micron stakeholders review this list and then answer two questions:
What's most important to Micron's business?
What's most important to you?
The results are calculated and plotted on a matrix to visualize the relationship of the issues most important to our stakeholders and our business success. We use this map as a tool to identify those areas where we have the greatest potential to drive meaningful change and enhance transparency.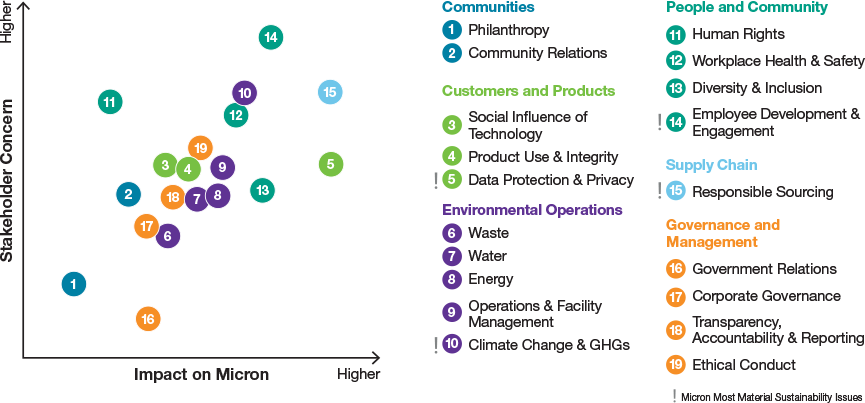 Most Material Issues
Employee development & engagement
Responsible sourcing
Climate change & greenhouse gases
Data protection & privacy
Additional Significant Issues
Workplace health & safety
Product use & integrity
Ethical conduct
Operations & facility management
Diversity, equality & inclusion
Energy
Water
Learn more about Micron's materiality assessment process.