Professional
Development
To attract and retain people with exceptional capabilities, we invest in the ongoing learning and development of our employees, fostering a work environment that inspires creativity, leadership and collaboration.
Using a "learn and grow" approach, we create an environment where employees are inspired to grow, empowered to learn and connected to resources and opportunities that enable personal growth and performance. We encourage employees to choose their own development priorities and take initiative in using resources Micron provides to advance their personal development.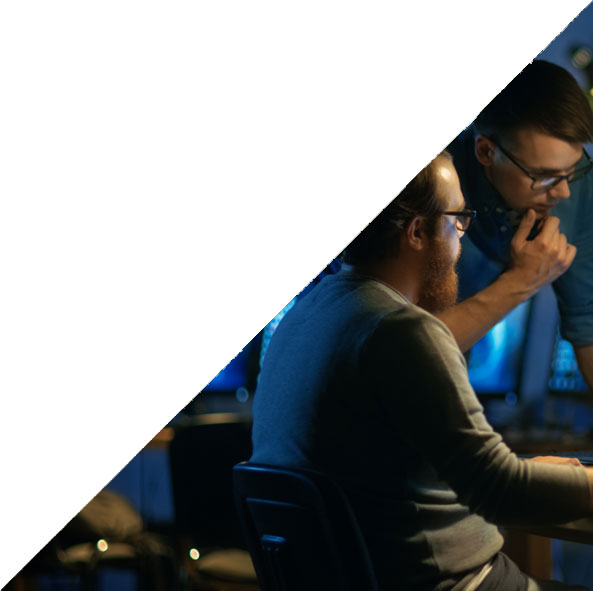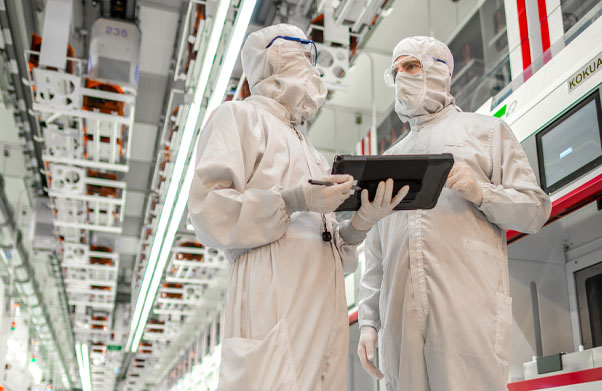 Learning can take many forms. Employees have access to computer- and web-based training, distance education, on-site university courses and training on cutting-edge technologies. A rotational program helps new hires get an in-depth understanding of their functional teams through a series of three rotations. Micron employees have direct access to technical and business skills training through our internal learning management system and through systems we access for cultural awareness, personal and professional skills building and industry-relevant research.
In addition, employees can access the Micron-TLP Technical Journal, an in-house, peer-reviewed archival journal with articles published by members of the Technical Leadership Program (TLP), as well as a variety of technical seminars. Micron's learning management system allows employees to view items that have been assigned to them or search the catalog and self-assign items. Users can also request or register for instructor-led learning or access online learning. As employees expand their capabilities and become qualified for new roles, our internal job opportunities allow them to grow within the company.
Micron resources are also available to help our employees prepare their educational plans and select programs that best support their industry interests and career development. Micron offers a continuing education program, providing tuition for eligible employees pursuing higher education degrees, and an education assistance program for those seeking additional industry-related courses and certifications. By providing participating employees with ownership of their learning process, we foster a productive learning mindset that empowers them to identify development priorities, find resources to support their development and intentionally engage in new experiences in a meaningful way.
50.2 hoursAverage training per full-time employee
(an increase of more than 13 hours from 2018, primarily driven
by an expansion of targeted employee workshops)
4,700+People leaders participated in
Journey to Higher Performance in 2019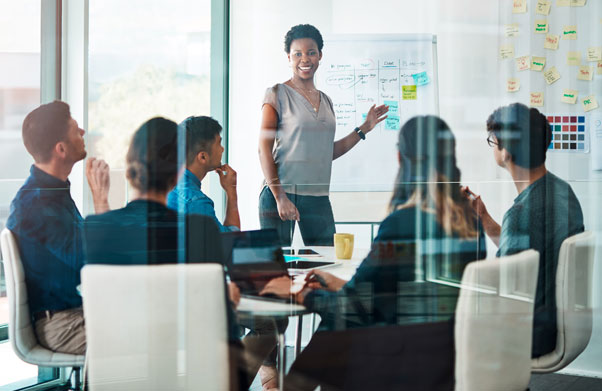 Our employees learn from and teach one another through feedback, coaching and mentoring, which we view as equally important points on the professional development continuum. We define feedback as observations of how employees perform at a specific point in time, coaching as an exercise in inquiry that helps employees reach their potential, and mentoring as a sustained, organic relationship that can help clarify possible new career paths for employees.
While we do not offer centralized programs around these types of employee interactions, we are working to build awareness of the power of these programs and allow business functions to develop the programs that best suit them. For example, Micron's TLP pairs experienced senior technical leaders with newer employees. The Micron Women's Leadership Network offers a variety of mentoring approaches, such as group, one-on-one and skills-based mentoring with subject matter experts. We offer a common mentoring playbook that is used across these programs. That handbook, accessible by all employees, is available in English, Simplified and Traditional Chinese, Japanese and Malay.
To further support collaboration across teams, Micron uses the Emergenetics tool, which encourages employees to actively embrace diversity of thought and behaviors. After filling out a questionnaire, employees receive an Emergenetics profile that can be used to gain greater understanding of one's actions at work and at home. Leaders can use their employees' profile results to enhance team effectiveness. Since this program was introduced, more than 13,000 leaders and employees have received their customized profiles. Teams may also participate in in-person or e-learning sessions to learn how to apply profile insights.
Leadership Development at Every Level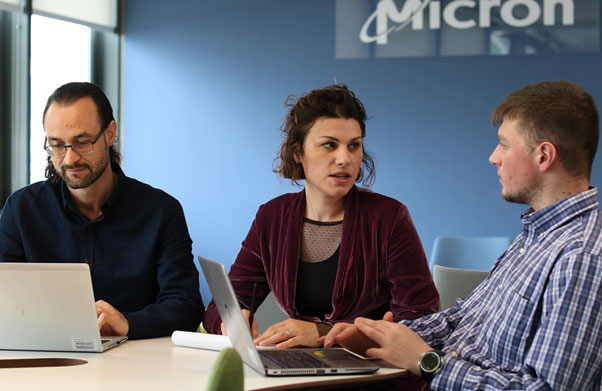 Micron focuses on building capabilities and accelerating the success of leaders at key levels in the company. In 2019, we introduced the Micron leadership attribute model, which defines the attributes and capabilities that all leaders need to be successful. We also launched the Micron Leadership Accelerated ecosystem of experiences and resources, which is based on this attribute model. It supports current and emerging leaders at key transition points during their careers while also providing learning experiences for continued growth, including feedback, coaching and mentoring. Resources are designed globally and delivered locally. Among many online and self-service offerings, it includes the following key programs:
Leadership Conductor
This experience supports leaders of leaders and focuses on leading self, team and the business. Participants build a strong network and learn about enterprise thinking and decision-making with a simulated leadership exercise customized to their learning objectives.
Core Management
This is a mandatory learning experience for new managers either promoted within or hired into Micron. This program focuses on managerial and performance fundamentals. In 2020, nearly 700 leaders will learn about Micron's leadership philosophy, behaviors to be successful and their own leadership styles.
Journey to Higher Performance
This two-day experiential workshop focuses on elevating employee and leader performance throughout the year in concert with the performance management cycle. It emphasizes communication, feedback, coaching, objective-setting and performance conversations driven by values.
Ignite
Ignite is a five-week program designed for individuals with the potential to move into people leader roles over the next 24 months. Ignite enables these employees to gain exposure to global people leadership expectations and responsibilities prior to committing to a leadership career path.