Safe, Healthy
& Secure
Proactive efforts to prevent occupational illnesses and injuries allow us to maintain a safe, healthy and secure workplace.
Our safety vision is straightforward — we strive for an incident-free workplace. Micron already has a tradition of world-class safety performance, so making further improvements requires dedicated effort, resources and commitment. Across our business, Micron is evolving safety to a value so embedded in our culture that it becomes instinctual. Our new safety culture program, Live Safe, is a call for all employees to own their personal safety and the safety of others.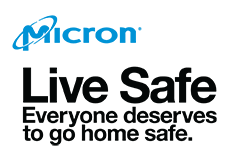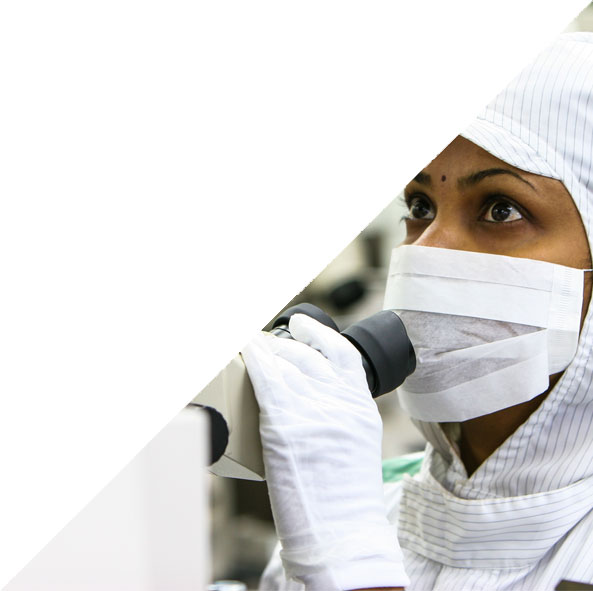 In addition, we are strengthening safety key performance indicators (KPIs) and establishing a set of leading indicators. We have implemented a series of leader-led, activity-focused KPIs that better measure management behaviors and engagement for safety, as well as enhancements to our technical safety program. While our recordable injury rate of 0.14 in 2019 showed significant progress over 2018, we expect that the improvements in measurement and tracking under the Live Safe program may increase this reported rate in our next reporting cycle, even as we drive improvements.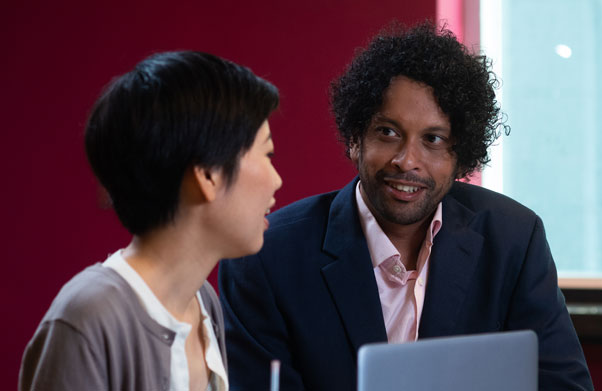 Our approach to safety is multilayered and involves all employees:
Health & Safety Committees
(At every manufacturing site, comprising both management and nonmanagement employees)
Promote overall operations and communications regarding safety
Ensure messaging reinforces safety programs, recognizes safe behaviors and highlights engagement activities
Align guidance with ISO 45001 certifications
Managers & Supervisors
Lead, implement and maintain safe, secure and compliant work areas
All Employees & Contractors
Help identify, eliminate and control EHS hazards and risks
Follow all EHS procedures and applicable legal requirements, including those contained in our Code of Business Conduct and Ethics
Micron's Live Safe approach drives us to actively recognize and control occupational hazards. When risks are identified, Micron removes and mitigates them in our active facilities and from our business through design and commercial means, partnering with our suppliers and vendors. As an example, Micron has implemented process safety management, a risk-based approach of analyzing and controlling hazards for the lifecycle of hazardous chemicals and gases, as a strategy to eliminate and reduce risk directly tied to our production operations.
Micron is an industry leader in the responsible use of chemicals as part of manufacturing processes and focuses on protecting our employees through risk mitigation, controls and employee training. Chemical hazards are identified early through our rigorous approval process, and workers who interact with those materials are made aware of those hazards. Micron also takes a long-term approach of eliminating the use of high-hazard materials from the workplace and working across our industry to develop alternatives with lower risk. Although these are not regulatory requirements for Micron in most countries, we view this as a best practice that positions Micron as an industry leader to ensure the safety of our employees.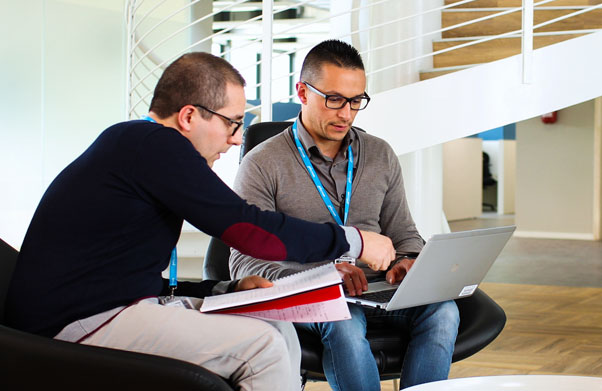 Employee Wellness
Creating an injury-free workplace is a minimum expectation, but it is only one aspect of our efforts to keep employees safe and healthy at work. Choose Well, Live Well is an employee wellness program that is an employee wellness program that combines site level and global programming. Employees can earn financial wellness incentives by participating in the programs and measuring their progress using a wearable wellness tracker.
Other Benefits
We encourage employees to seek balance between their work and home lives. We offer flexible work arrangements, including those for manufacturing employees who define such arrangements with their managers on a case-by-case basis. Micron follows the RBA's standards on working hours, which state that employees in all functions should work no more than 60 hours per week (which is typical in some international manufacturing environments), except in emergency or unusual situations, with at least one day off every six days.
In 2019, we further expanded our family leave benefits to 12 weeks of paid leave for full-time employees and six weeks of paid leave for part-time employees to bond with a biological or adopted child. Employees can request this leave any time during the 12 months following a child's birth or placement. For employees experiencing a death in their immediate family, we increased paid bereavement leave to five days to give employees more time to be with family, manage preparations and accommodate travel needs. In addition, Micron now offers military differential pay to offset the difference in pay for eligible employees who are performing voluntary or involuntary service in the U.S. uniformed services.
The Employee Stock Purchase Plan (ESPP) encourages Micron employees to have a stake in our success. The program allows participants to buy Micron stock based on the beginning or ending stock price in the period, whichever is lowest, with an additional 15% discount on that stock price. Employees can enroll in the ESPP twice a year and contribute up to 10% of their salary. When the program was introduced, more than 60% of our workforce opted to participate.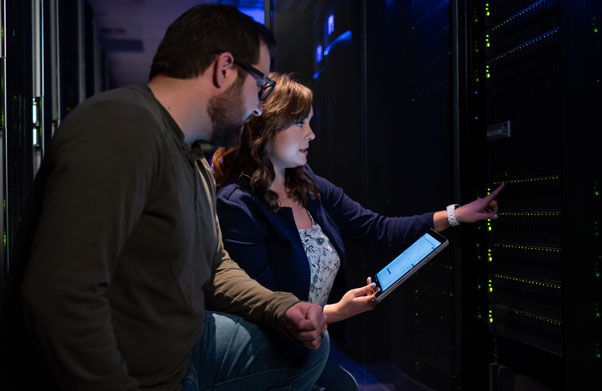 A Listening Ear for
Micron Employees
Like anyone else, Micron employees face a range of challenges in their daily lives — not only related to their careers, but also regarding family, finances, health and more. We wanted to create a single resource where employees could seek information, guidance and resources about any of these concerns, so we launched the team member advocate (TMA) program in 2019. The role of TMAs is to provide an unbiased viewpoint that fosters problem-solving and empowers employees to reach their full potential personally and professionally. TMAs are familiar with Micron programs and resources and can help employees take appropriate steps depending on their concerns. We currently have advocates in our major offices in the U.S., Singapore, Taiwan, Malaysia and Japan.
While all conversations with TMAs are confidential, we categorize the types of concerns that employees share. This process has revealed the need for greater mental health and counseling support for employees. In 2019, we conducted on-site trainings for both leaders and our general employee population on mental health awareness and have set a goal to provide 100 counseling sessions during FY20. We continue to offer an assistance program that can help employees with a range of life's ups and downs, including emotional and marital issues, financial and legal matters, and drug and alcohol dependency problems.