Training and
development
Invesco's ability to serve clients and deliver an investment experience that helps people get more out of life starts with our own dedicated employees. We recognize that employees are continuous learners, and that many are looking for more than just a job. To help them thrive both personally and professionally, we offer well-being programs, competitive benefits and training and development opportunities across all levels. These activities not only support our employees, they put Invesco in a stronger position to attract and retain the best talent.
Training and professional development
Our employees understand that today's business environment is constantly growing and evolving. To aid their development, we provide access to many learning, training and development programs to keep their skills current and capabilities sharp. Training courses span topics such as ethics, integrity and trust, motivation, problem solving, decision-making and manager and leadership programs. In 2020, these instructor-led development efforts continued with training programs offered virtually.
In 2020, Invesco launched our new Learning Hub, a UX platform that leverages artificial intelligence to aggregate and deliver relevant learning that is unique to each employee, based on their role and skill development interests. All Invesco employees can use the Learning Hub to access online courses, articles, books, supplemental materials and podcasts through the company network.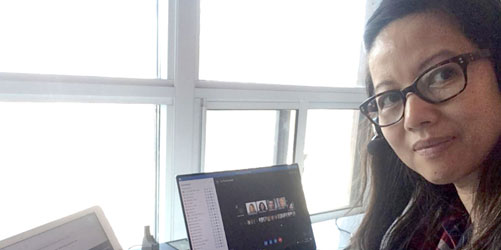 We also support employees' development through business-led mentoring programs and rotation assignments. Through these programs, employees work with their mentors to discuss their career- and business-related goals and create development plans to help them meet those goals. In 2020, we launched Mutual Mentoring in EMEA, a new reverse mentoring program for senior leaders, where junior employees at Invesco mentor senior leaders on topics such as diversity and career development at the firm. This program increases shared knowledge and experiences among our employees at different levels of the company. The Mutual Mentoring program will expand to North America in 2021.
Invesco offers tuition and certification reimbursement for expenses incurred by employees who seek to improve their knowledge in job-related subject matters. This benefit includes industry and professional accreditations, as well as college-level classes taken at nationally recognized, accredited institutions.
Leadership training
We provide leaders with a wide array of in-person and online learning opportunities. In 2020 we continued to provide our three main management training programs:
Becoming an Invesco Manager: This global program is designed to help new Invesco people managers gain organizational knowledge and enable skills for them to make an impact during their first three months with the firm. In 2020 we completed four and launched three new cohorts.
Managing With Impact: This global, four-month learning program equips our people managers with the essential foundational management skills and tools to lead individuals and teams to perform at their best. In 2020 we completed eight cohorts.
Leading With Impact: This global, one-year leadership development program is designed to help leaders of functions and groups increase their impact and lead through increasing volatility, uncertainty, complexity and ambiguity (VUCA) and to produce stronger results with their teams and for Invesco. In 2020 we began one cohort (27 senior leadership participants).