Charitable Giving


National Charitable
Partnerships
We maintain national charitable partnerships in each of the countries in which we have retail stores and support them through annual team member and consumer giving campaigns across our banners throughout the year.
Where:
United States
What they do:
Battle childhood cancer and other life-threatening diseases. Treatments invented at St. Jude have helped push the overall childhood cancer survival rate from 20% to more than 80% since it opened. And they won't stop until no child dies from cancer.
Whom they serve:
7,800 patients annually
What Signet does:
21-year partnership
Annual plush campaign at Kay and Jared
Year-long give-at-the-register at all US banners
Team member payroll deductions
Corporate donations
FY20 Impact:
$5.6 million raised
Cumulative impact:
$76.6 million+ since 1999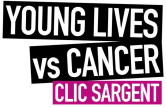 Where:
United Kingdom
What they do:
When cancer strikes young lives CLIC Sargent helps families limit the damage it causes beyond their health
Whom they serve:
Children and young people under 25 with cancer and their families
What Signet does:
Plush toysales at H.Samuel, Ernest Jones, both online and in stores
90 Day Challenge from May – July each year
FY20 Impact:
Over £200,000 went towards funding Jean's House, CLIC Sargent's new Home from Home in Southampton. Young cancer patients and their families can stay at Jean's House whilst receiving treatment at Southampton General Hospital
Cumulative Impact:
Over £967,596 raised 2014 – March 2020
Where:
Canada
What they do:
Raise funds on behalf of Canada's Children's Hospital Foundations for the highest priority needs of each hospital, including research
Whom they serve:
More than 1,800,000 patient visits annually
What Signet does:
Donates all proceeds from give-at-the-register and plush campaigns at Peoples Jewellers and Mappins Jewellers stores
Team member donations
Corporate donations
FY20 Impact:
$C420,721
Cumulative impact:
Over $C1,170,000

Where:
Ireland
What they do:
Barretstown provides residential camps and programmes for children and their families affected by cancer and serious illness. They offer a range of adventurous, fun and challenging activities which are supported behind the scenes by 24-hour on site medical and nursing care. The range of camps are offered to all family members living with a serious illness to include Family Camps and Brothers and Sisters Camp. Summer camps are tailormade to different age groups including Summer Children's Camp (7-15) and Summer Teen Camp (13-17). Bereavement Camp takes place over weekends in Spring and Autumn.
Whom they serve:
Children and families living with a serious illness
What Signet does:
Snowy the Bear in-store sales and staff fundraising activities
Cumulative Impact:
A total of £57,808 raised since 2014, as of March 2020