Environmental Stewardship


Implementing Green Standards
The opening of Signet's new Dallas Support Center in 2018 underscored our commitment to environmental stewardship with a wide range of green building features. Over the last five years, we have been developing new standards to increase the efficiency of our spaces and environmental awareness among our team members. This graphic illustrates how those efforts are creating meaningful efficiencies at both our Dallas and Akron Support Centers.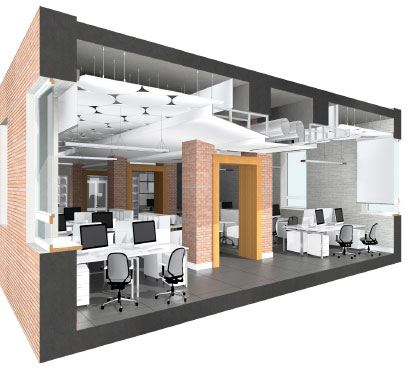 Lighting occupancy
sensors turn off lights when employees vacate a space, reducing energy and emissions by as much as 15% in private offices and 22% to 65% in conference rooms.
Demountable walls — VOC-free and made of recyclable materials — allow for spaces to be reconfigured with minimal material waste.
Individual recycling bins are placed at every desk and throughout buildings — raising team member awareness.
Carpet tile
contains up to 71% recycled content and is fully recyclable. A new carpet tile standard reduces excess scrap to around 1% and diverts approximately 2,000 pounds of waste material from landfill.
Vinyl tile flooring is fully recyclable into new product at end of life, certified for low VOC emissions, and meets LEED v4 qualifications.
Charging ahead
New electric vehicle (EV) charging stations at our Dallas Support Center encourage employees to manage their personal transport emissions. Team member Angela Speed was convinced to switch to an EV, knowing she had an option to charge it at work:
"Since my lease was ending on my vehicle close to the time we moved to the new building, and I knew there were electric charging stations available, it made the decision to buy electric an easy choice."
The charging stations are an added convenience and show the company's commitment to reducing the impacts of climate change, promoting environmental awareness and rewarding employees who join the effort.