Since that time, Mohawk has invested in expanding and upgrading product offerings, extending distribution, entering new markets and deploying leading-edge equipment. The addition of LVT, sheet vinyl, wood and carpet tile in Europe has broadened flooring sales opportunities and enhanced the value of the European hard surface flooring distributors we have purchased. In 2018, the acquisition of Godfrey Hirst in Australia and New Zealand made us the largest flooring provider in the region. Through acquisition and internal growth, the segment's footprint now extends to four continents, and significant opportunities for expansion into new product categories and markets remain.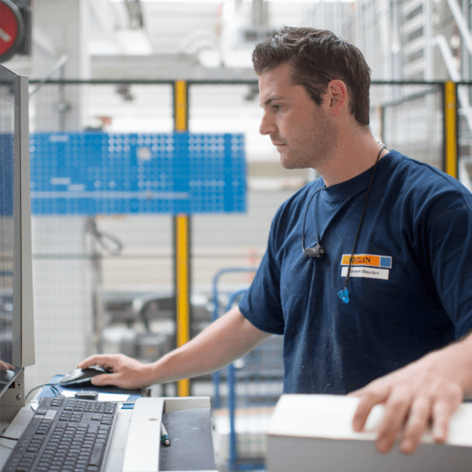 What We Make
Premium
Laminate
Luxury
Vinyl Tile
Sheet
Vinyl
Residential &
Commercial Carpet
Wood Flooring
MDF/HDF Boards
Insulation Panels
Major Distribution Channels
Specialty
Retailers
Home
Centers
Independent
Retailers
Company Owned
Distributors
New Home
Construction
Commercial
Rapid Expansion
Since 2017, the segment's operating margin has increased approximately 200 basis points while sales have increased approximately 50%, much of which was organic growth spurred by investments to expand into new product categories and markets. Our primary acquisition in that period, Godfrey Hirst, accomplished both, adding a significant carpet business and establishing us as the flooring leader in Australia and New Zealand. With our momentum over the past five years, we are optimistic about future growth and profitability.
Investing for Growth
The market for our premium laminate has continued to grow as our technologies have made the product virtually identical to real wood and have created water-resilience that makes laminate flooring an option in any space in the home. To support future growth in this high-value category, we are expanding manufacturing capacity with state-of-the-art equipment that can produce the next generation of product advancements. We continue to invest in product innovation to support sales growth of our other flooring categories across our global markets. Our 2021 acquisitions in boards and insulation reflect our commitment to growing those businesses in Europe, complemented by the addition of manufacturing technology to produce higher-value decorative panels for interior décor and furniture.
Opportunities
When we acquired Unilin, the product line consisted of laminate, boards and insulation panels. Today, the segment offers a comprehensive product portfolio, which illustrates our successful history of expanding into new categories. The success of our ventures outside of Europe reinforces the potential for increasing our geographic footprint while also identifying bolt-on acquisitions in our existing markets.We will continue to seek opportunities that can drive profitable growth in regions rich with potential.