Mohawk uniquely provides carpet collections in SmartStrandTM, polyester, nylon, wool and fiber blends to cover all price points and end-user preferences. Mohawk's rigid and flexible LVT sales continue to increase through collections with enhanced visuals and performance features. Mohawk's laminate sales have risen dramatically due to waterproof technology, performance features and surfaces that faithfully reproduce wood and stone finishes. In 2021, Mohawk introduced the first truly waterproof wood flooring that also offers unsurpassed stain and scratch resistance. To increase customer sales, Mohawk also provides retail partners with digital marketing through Omnify, an award-winning platform that captures and tracks leads while streamlining reputation management and digital merchandising.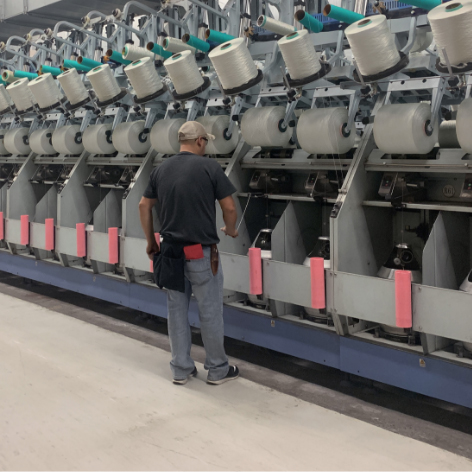 What We Make
Residential &
Commercial Carpet
Luxury
Vinyl Tile
Premium
Laminate
Sheet Vinyl
Rugs & Mats
Wood Flooring
Major Distribution Channels
Specialty
Retailers
Aligned
Dealers
Home
Centers
Mass
Merchants
New Home
Construction
Commercial
Shared Success with Customers
Mohawk focuses on exceeding customer expectations, and we deliver value for them through superior innovation, execution, quality and service. Our strategies are purposeful: each new product launch is intentionally simplified to make its value proposition straightforward. By reducing the complication within the marketplace and removing clutter from the consumer buying experience, we are making it easier to do business with Mohawk. We also have optimized our product offering to reduce manufacturing complexity, emphasizing key product options at each price point. We have invested in advanced systems and equipment to enhance our quality and productivity, and we continue to focus on process improvements and adding talent in all aspects of the business. We are investing in product development, manufacturing, marketing and logistics to ensure we and our customers both win in a highly competitive marketplace.
Investing with Purpose
By creating ongoing innovation in LVT and laminate, we have differentiated our products in the market. We are significantly outpacing laminate market growth in North America because our premium products deliver design sophistication and waterproof performance that distinguishes them from the competition. To meet accelerating demand, we have strategically invested in expanding laminate capacity, which will address today's production needs while also providing the technology to develop and execute our next generation of products. We are also constructing a new LVT manufacturing facility to better service our West Coast and Southwest customers. The additional capacity will reinforce Mohawk's position as the leading domestic LVT supplier, which is particularly important after supply chain disruptions impacted other providers who rely exclusively on imported products. The equipment at our new LVT facility will support continued enhancements to the styling and performance of our collections as we create greater value for our customers.
Opportunities
While expanding capacity in high-growth products is essential, we are also investing in our logistics systems to improve service to customers and in our fiber production, which will improve our efficiencies and carpet styling possibilities. We constantly evaluate internal investments and possible acquisitions with a focus on how we can enhance the business.