Investing
for a Better
Tomorrow
Mohawk At-A-Glance

Flooring North America
In the North American market, Mohawk is a leading provider of broadloom carpet, carpet tile, carpet cushion, rugs, premium waterproof laminate, luxury vinyl tile, sheet vinyl and revolutionary waterproof wood flooring. The Company's comprehensive product offering supports the needs of residential and commercial customers across all sales channels.

Global Ceramic
Mohawk is the world's largest manufacturer of ceramic tile. The segment produces ceramic floor and wall tile; stone floors; porcelain slabs; and quartz and stone countertops for residential and commercial applications. Manufacturing operations in North America, South America and Europe facilitate sales in approximately 160 countries.

Flooring Rest of World
With manufacturing operations in Europe, Oceania, Asia and South America the segment has become a global leader in premium laminate, luxury vinyl tile, sheet vinyl, carpet, carpet tile and wood flooring with sales in approximately 120 countries. The segment is also a leading producer of boards and insulation material used extensively in the European market.
2021 Sales by Business Segment
37% Flooring North America
35% Global Ceramic
28% Flooring Rest of World
2021 Sales by Business Geography
55% United States
28% Europe
17% Other
Scroll to see where we're investing for a better tomorrow

How do we define better?
Better meeting the needs of our customers.
Better utilizing our planet's natural resources.
Better optimizing value for our shareholders.
At Mohawk, we believe better is accomplished by always pushing the finish line further out as we get close to it. In this year's report, we explain how we're investing today to make a better reality tomorrow.
In People,
Products and
Processes
Each year, Mohawk allocates hundreds
of millions of dollars to introduce product
innovation, expand capacity and
improve service. While the most visible
of these investments are in new facilities
and equipment, we are equally
committed to substantial investments in
developing our workforce, leveraging
technological advances and integrating
sustainable practices across our
processes. Combined, these
investments will drive greater growth and
profitability while doing what's right for
people and the planet.
Product Innovation
Investments in state-of-the-art manufacturing
technology facilitate the creation of the next
generation of flooring products from the industry
leader in design and performance innovation.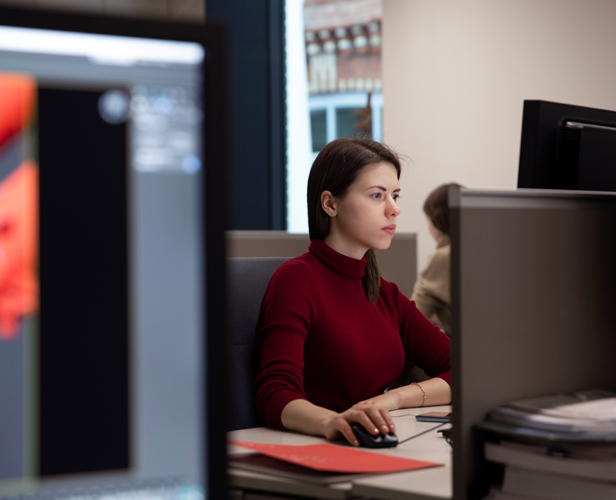 Training & Support of People
For 16 consecutive years, our groundbreaking
workforce learning programs have been ranked
among the global elite by Training magazine.
Mohawk's investments also include safety, health,
wellness, financial planning and other initiatives to
ensure that employees have resources for peace of
mind, personal fulfillment and professional growth.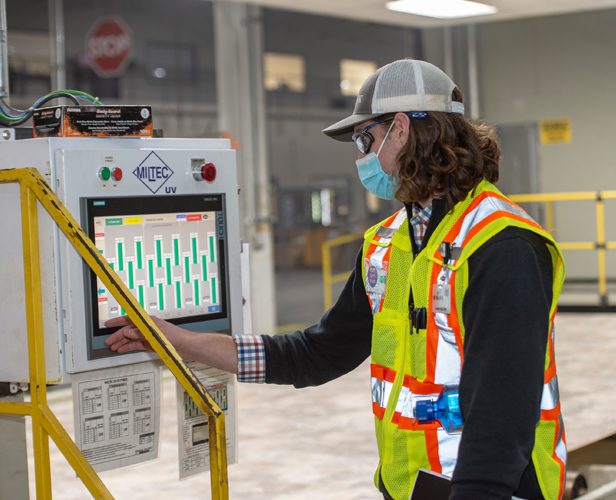 Technology
To drive process improvements across
manufacturing, distribution, sales and
administrative functions, Mohawk customizes
state-of-the-art systems to anticipate and resolve
challenges. Whether making new products,
increasing efficiencies or enhancing how we
support our customers, we are using data to make
better decisions for today and tomorrow.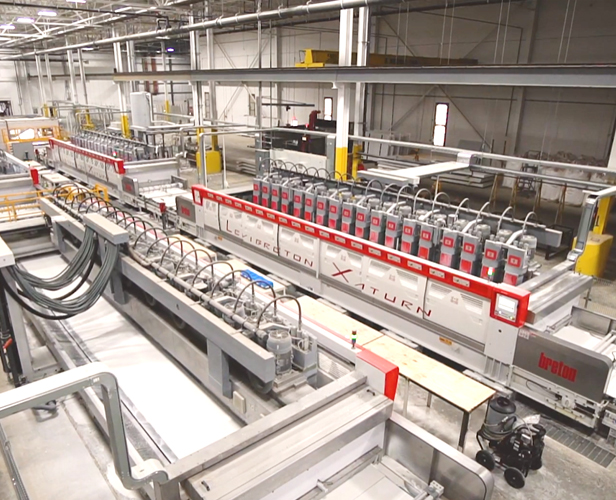 Capacity Expansion
To better support customers in high-growth
product categories, we are investing in additional
manufacturing capacity to satisfy expanding
market demand with new production lines and
facilities strategically positioned to improve our
service and increase our sales.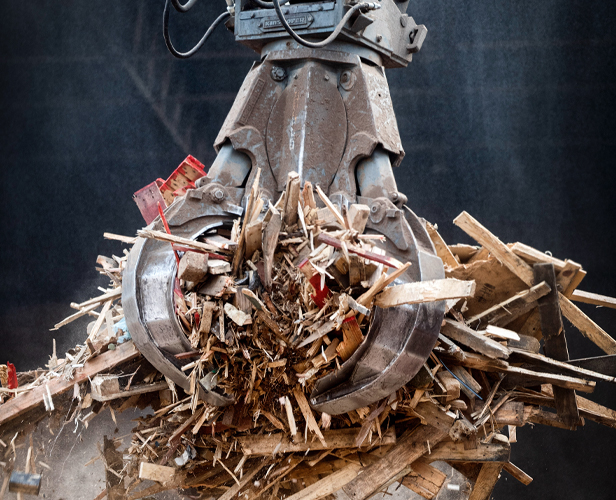 Sustainability
Mohawk invests to enhance our sustainable
products to create healthier spaces where people
live and work, refine our processes to reduce
consumption of natural resources, lower carbon
emissions and improve the quality of life for our
employees and our communities.
Enter Report