Strength
Where It
Matters
Innovation is in our DNA
In 2020, the COVID-19 global pandemic shined a light on many of our industry-first innovations which had already been launched across the portfolio, and allowed us to act quickly to meet the evolving travel needs of our guests.
Introducing Tempo by Hilton
In early 2020, we launched our 18th brand, Tempo by Hilton, an approachable lifestyle brand curated to serve a growing segment of "modern achievers" who seek a hotel experience that reflects their ambition. With several hotels currently in development, Tempo by Hilton hotels will inspire guests with mindful in-room experiences, shared spaces that encourage conversation and hearty and healthy dining options.
Peace of Mind With
Hilton CleanStay
Today's consumers have heightened expectations regarding hygiene during travel. To address changing needs and provide our guests with peace of mind, we introduced Hilton CleanStay in partnership with RB, the makers of Lysol and Dettol, building upon our already high standards to deliver new protocols for cleanliness and disinfection in Hilton properties. Experts from Mayo Clinic's Infection Prevention and Control team advised on enhancements to our processes and Team Member training.
A Safe Gathering Through
Hilton EventReady
To address safe group travel practices and evolve the event experience, Hilton launched an extension of Hilton CleanStay specifically focused on global meetings and events, Hilton EventReady with CleanStay. This customer service program offers cleanliness protocols, book-to-bill flexibility, and safe and socially responsible solutions to host meetings and events.
A Contactless Experience Fueled
by Hilton Hospitality
In 2015, Hilton introduced Digital Key, an industry-first innovation that gives guests the option to bypass the hotel check-in counter by digitally selecting and accessing their room via the Hilton Honors app on their smartphones. Since then, guests have used Digital Key to open approximately 112 million doors at more than 5,100 Hilton properties.
Our Connected Rooms, which allow Hilton guests to control and personalize their stay from their smartphone, including television programming, lighting, temperature and more, have expanded this year to approximately 26,000 rooms across 210 properties.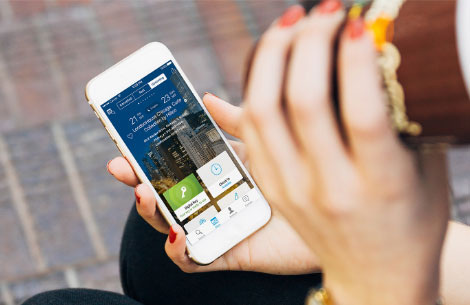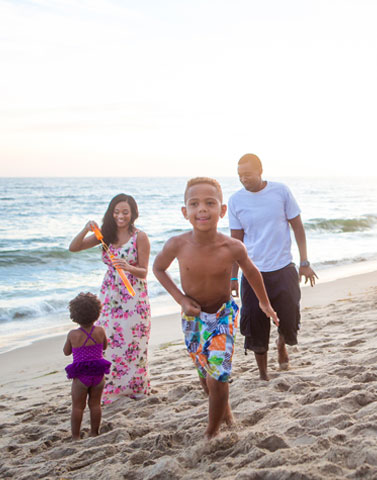 Honoring Our Most
Loyal Guests
During a time when many of our guests were unable to travel, Hilton remained committed to providing maximum flexibility to our more than 112 million Hilton Honors members who accounted for approximately 60% of system-wide occupancy at year end. We implemented several enhancements over the course of the year, including:
Automatically extending Members' Points expiration dates and status tiers
Rolling over all nights earned in 2020 to count toward Members' 2022-23 tier qualification
Lowering the 2021 qualification thresholds for each status tier and milestone bonus nights
Extending benefits for our Hilton Honors American Express card Members
When a Day Will Do
The past year has radically shifted where and how the world works. WorkSpaces by Hilton offers a clean, flexible and distraction-free environment for productive remote working. Private day-use rooms include a spacious desk, ergonomic chair, enhanced WiFi and a selection of amenities which vary by hotel. First launched in the United States, United Kingdom and Canada, WorkSpaces by Hilton will continue to expand across our other regions.