Overview


Environmental Stewardship

E

nvironmental stewardship not only aligns with our values, but also makes our business more efficient, benefitting both the environment and our bottom line. Our operations are largely centered around retail sales to consumers. Hence, Signet's most significant environmental footprint relates to energy consumption and resulting emissions of our retail stores and support centers. Combined, these businesses cover a footprint of over 5 million square feet of operational selling space in malls, off-malls and outlets. In addition, we operate several support centers that cover more than 1.25 million square feet.

While our water consumption is not significant given the nature of our business, we do track water use across our operations and encourage water conservation. We have set ambitious reduction goals to achieve in three key areas — energy use, greenhouse gas emissions and water use over a five-year period.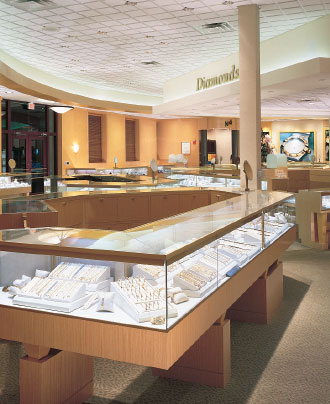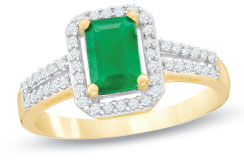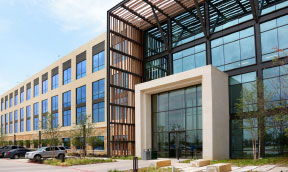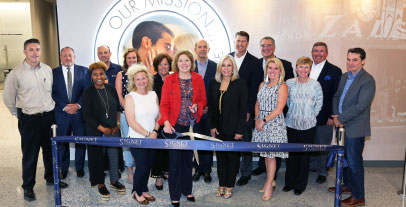 Goals and Performance Data
Data is collected and reviewed on an annual basis based on Signet's fiscal year, approximately February 1 – January 31. We engage a third-party consultant to assist with the data gathering process. Where complete data is not available, conservative estimates based on geography, store size and like-for-like comparisons have been used.
Electricity Use

FY14-FY18
(in kWh)
Goal: Reduce electricity use
by 50% by FY24
Absolute Global Water Consumption

FY15-FY18
(in liters)
Goal: Reduce water use by 12% by FY24
Group business travel emissions

per full time equivalent (FTE) team members FY15-FY18
(in millions)
Business travel emissions increased slightly by 3% from FY17 to FY18, but remain down by more than 10% since their peak in FY16. Due to measures put in place in FY19, we expect to return to a downward trend.
Goal: Reduce business travel emissions 25% by FY24
Global absolute energy consumption

FY14-FY18
(in millions)
Absolute energy consumption is down by 7.1% since FY17 and it is over 14% lower since FY14.
Greenhouse gas emissions by scope

Our absolute Scope 1 and Scope 2 carbon emissions are down by more than 25% since FY14.
Signet does not collect data or set targets for SOx or NOx emissions since our operations do not result in significant emissions for these air-polluting gases.
To learn more about emissions scope click here: https://www.epa.gov/greeningepa/greenhouse-gases-epa
* 2017 data was adjusted to reflect additional information updated during the 2018 reporting process.
Absolute water use is down by 2.4% since FY17, however water intensity (liters/FTE) is up by slightly more than a tenth due to a reduced number of team members.
In FY18


56%


of waste generated
in our support centers
was recycled
Currently, we capture waste data for our Support Centers. At many retail locations, in particular those in a shopping mall environment, waste data is aggregated for all tenants. As a result, we are not currently able to track recycling performance across our stores. We encourage team members at our retail stores to recycle as much waste as possible.