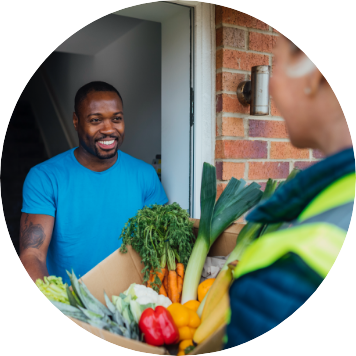 The Walmart business model focuses on our unique assets. Assets that work together in a mutually reinforcing way to bring customers into our ecosystem and serve them seamlessly across their everyday journeys. We call it the flywheel.
We start with the customer and design for them. They come to Walmart for the things they want and need, and they also like that we're a force for good in local communities and for the planet. Our priority is to continue being the first, best place to shop. We're doing this today with refreshed experiences in stores, services like pickup and delivery, a Walmart+ membership, or delivery directly into the refrigerator. Underpinning this is our aggressive approach with investments in capacity, fulfillment, and automation to ensure Walmart is the primary destination.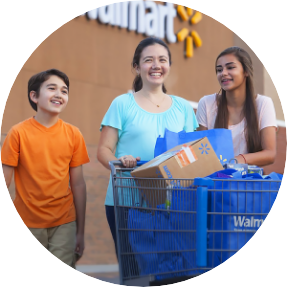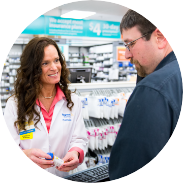 We aim to serve families more broadly, deepen our relationship with them, and create a healthy mix of merchandise and services. We'll continue to add new brands and grow the assortment, especially in general merchandise, through our own assortment and the Walmart marketplace.
Beyond merchandise, we know we can do more to expand the reach of health and wellness. We already play a meaningful role in businesses like pharmacy, optical, hearing, and OTC, and we're also one of the largest sellers of food in the U.S., which is important as we think about health overall. We recently announced the opening of new healthcare clinics, and we plan to open more. Customers and members want high quality, preventative, accessible, and affordable healthcare – and we can help make it a reality.
Like healthcare, customers are looking for better solutions for their money. Walmart can help them save money, reduce friction, and strengthen their finances through the new fintech startup we've announced, which will operate under the "One" brand going forward. We have an opportunity to positively affect the financial well-being of millions of families across the U.S., and we're working quickly to develop solutions.
We operate at the lowest cost to serve, and we do it in a way that's sustainable and fits within our goal of becoming a regenerative company. Being more productive and more digital in how we work helps fuel investments in important areas that diversify our profit base. Areas like advertising, data, and last mile delivery.
We are deepening our relationship with customers as we introduce new products and services, which allows them to seamlessly interact with the Walmart brand on their terms and in a way that fits their wants and needs. Connecting these pieces allows us the opportunity to expand our profit pools and pull it together in a way that's good for shareholders.