We're Focused on What's Most Important
Our priorities are all about adding value every step of the way. We view our company as part of a broader ecosystem that drives digital-first experiences across all our businesses. Our success and the satisfaction we enjoy from reaching our goals stem from a desire to help all our stakeholders — our clients, consumers, colleagues, communities and investors — to grow and flourish within that ecosystem. Helping people thrive is core to who we are, and is foundational to our work to grow a more valuable enterprise in the future.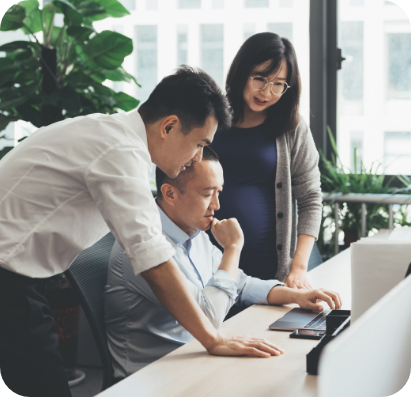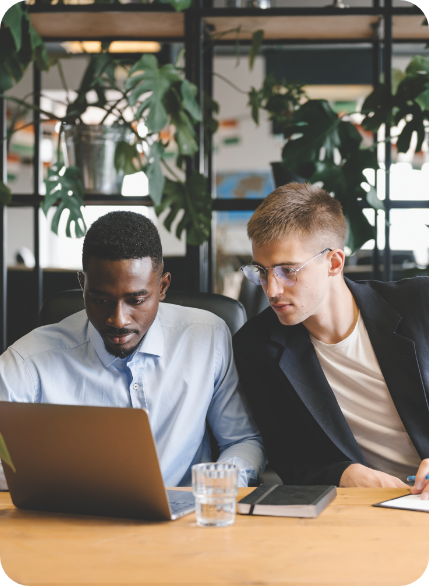 STRENGTHENING TALENT
Fostering a Culture That Drives Innovation
Assurant's talent is core to our ability to anticipate and support our stakeholders' evolving needs, maintain positive relationships with them and contribute innovative ideas to improve their overall experience. We know that inclusive cultures and diverse teams perform better, so we strive to maintain a workforce that reflects global experiences, backgrounds and perspectives. That means hiring from a diverse slate of candidates and retaining and engaging our existing talent to drive job satisfaction and performance from hire to retire — because when our employees thrive, so does our business.
An Intensified Focus on Growth
Deepening Relationships
Assurant enjoys a unique position across the entire value chain of major consumer purchases and decisions. As such, we have attractive opportunities for growth as we deliver on our commitment to support and keep consumers' purchases connected and protected. Foremost among these opportunities are our existing partnerships across Assurant's mobile, auto and renters businesses. Our mobile device lifecycle management solution has enhanced our ability to introduce value-added services and capabilities to monthly device protection plans and trade-in and upgrade programs. This has helped to expand our market share and further differentiate our offerings. Our Auto business is transforming right along with the industry — expanding beyond protection products and the Finance and Insurance office to support customers in growing their businesses through digital retailing. And in Housing, our Cover360 solution offers customer-facing sales portals and expanded self-service capabilities that leverage machine learning to enable automation of claims payments. Leveraging our unique insights into consumer trends, we're expanding our capabilities and deepening our existing client relationships with solutions that help people thrive in a connected world.
Targeting High-Impact Prospects
Assurant and our client partners are always looking to stay ahead of market trends. We evaluate customer demand while markets are in their infancy to position us well for sustained growth. Greater positive regard for connected technology spells opportunity for providers of connected products and services. Flexible tech support options, for example, are critical. Everything from self-service digital solutions to assisted advanced diagnostic tech support is winning business from digital customers across generations. Likewise, demand for EVs continues to grow around the world, and as a leading provider of automotive service contracts, our Auto business continued its global rollout of EV OneSM an EV and hybrid vehicle-specific protection product to North America. We plan to be at the forefront of these evolutions and provide our clients with products that align to the growing needs of their customers and help promote sustainability in the markets we serve.

Scale Innovation Engine
Investing Purposefully in Capabilities and Products
For the first time since Assurant began researching connected customer behavior six years ago, the consumer outlook on technology is positive across all generations in nearly every country — likely because technology has been the primary source to connect to work, school, friends and family during the pandemic. In 2021 an intensified interest in connected living solutions prompted many to seek mobile device upgrades, technical support, quick repairs and emerging capabilities like 5G. Assurant and our partners have stepped up our offerings accordingly. Today, at 500 T-Mobile stores across the country, consumers can make online appointments for same-day, in‑store repairs by nearly 2,000 credentialed Assurant mobile repair technicians.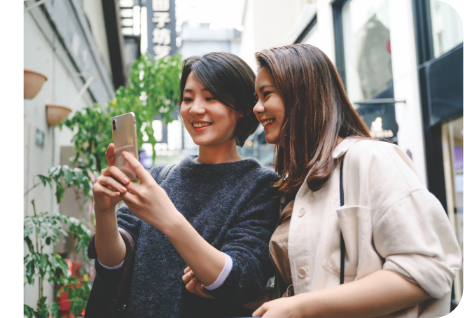 Differentiating Through Customer Experience
Championing a Digital-First Approach
We're expanding our digital-first approach, building more rapid service delivery capabilities for the connected consumer while embracing operational transformation. In our Connected Living business, we implemented digital dynamic claims resolution to make it easier for consumers to start and complete a claim. Our policyholders now can take a photo of their damage — say a flooded basement, send it in by phone to Assurant and get the claim approved and paid digitally. And our investment in TrueAccord enables modernized digital debt recovery using artificial intelligence technology.
Embracing a Value- Creation Mindset
Connecting to Enterprise Priorities in a Simpler, More Accountable Way
We're rethinking the way we work to help everyone at Assurant connect their personal role directly with company strategy and priorities. One way we'll do this is to reduce complexity — finding simpler, more direct ways to accomplish things that drive differential value for our stakeholders. We're also putting even greater emphasis on accountability. When each person understands how their work fits into our enterprise strategy, knows what to deliver and has the agency to deliver it, the result will be better and faster outcomes across our business. This also means setting compelling long-term ESG and financial goals and targets to align our strategy to specific outcomes.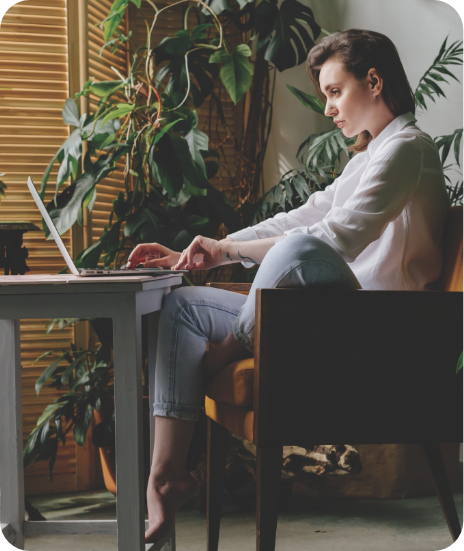 Assurant Ventures
Building a Best-in-Class Portfolio of Technology Companies
Assurant Ventures, our venture capital investment arm, is an important pillar of Assurant's innovation, technology disruption and growth strategy. Our investments foster innovation in technology companies that are complementary or disruptive to our connected world businesses. With over $100 million invested to date, we've created a best-in-class set of portfolio companies to collaborate, share insights, pilot new innovations and provide access to our large customer base across multiple distribution channels. Our acquisition of HYLA Mobile, for example, allowed Assurant to form Device Lifecycle Solutions, one of the world's largest providers of device trade-in, upgrade and asset value recovery solutions. Building on the tremendous successes we've achieved, our plan is to grow our role as a catalyst for new solutions that solve emerging customer needs.
$100M+

in venture capital
investments since 2015