Our Environmental, Social and Governance Commitments: Progress in Our Purpose-Driven Journey
As we build a more successful and sustainable future, our ESG strategy helps us make better-informed decisions that consider broader societal issues affecting our employees, clients, customers, investors and communities.
We are holding ourselves accountable as we fortify our strengths and enhance the company's long-term performance. As the global market, consumer needs, expectations and ESG standards continue to evolve, Assurant will further integrate ESG considerations into our products and services, operations, risk management, investments and disclosures.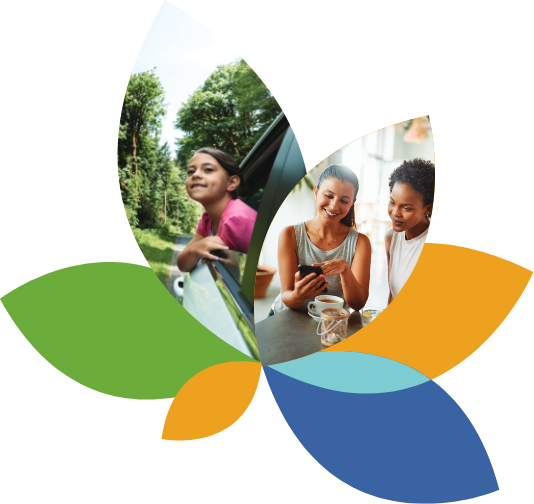 ESG 2021-2025 Priorities
As part of our long-term strategic planning process, we prioritized three ESG areas of strategic focus: Talent, Products and Climate.
Talent
We aspire to foster a diverse, equitable and inclusive culture to drive sustainable innovation for the benefit of all stakeholders. We drive innovation by ensuring that our workforce reflects the diversity and inclusivity of our consumers and the communities we serve. We will continue to adapt and evolve new ways of working to strengthen our global bench of talent and commit to fair, equitable pay and benefits for our employees. And we support communities and the greater good through grants, volunteer activation and engagement.
Products
We aspire to help customers thrive in the Connected World. We leverage insights and technology to accelerate the introduction of offerings that add customer value and make a positive impact on society. And we'll continue to help consumers understand and invest in digital protection products and services to enhance access and ease of use through seamless support.
Climate
We aspire to operate in ways that minimize our carbon footprint and enhance sustainability. We work to strengthen climate resiliency, extend and enhance product life cycles, and identify vulnerabilities through robust risk management as we measure impact and enhance the products and services we offer. We're improving energy efficiency in our owned facilities and have begun the work to enable a more hybrid work model to support our business and talent strategy. We expect this will result in a larger portion of our employees working remote and reducing our footprint where appropriate. We're developing an environmental management infrastructure to track and report Scopes 1, 2 and 3 emissions globally. And we're integrating our environmental commitments with our investment portfolio through oversight by the Assurant Investment Committee.
2021 ESG/SOCIAL RESPONSIBILITY HIGHLIGHTS
Implemented a new enterprise-wide listening program designed to expand opportunities for anonymous, real-time feedback between managers and employees
Focused on inclusion through global programming that spotlights the experiences of underrepresented groups and through the formation of Employee Resource Groups
Implemented changes to our Total Rewards programs in direct response to employee feedback to further support affordability, expand family-friendly benefits and help employees get the most value from their coverage
Demonstrated our commitment to transparency further by publishing Assurant's Consolidated 2020 U.S. Employer Information Report (EE0-1), reflecting gender and race/ethnicity by job category of U.S.-based employees
Recognized as a 2021 honoree of The Civic 50 for social responsibility programs, donating nearly $4 million in grants and matching gifts to 1,700 charities through the Assurant Foundation
Expanded Assurant's Supplier Diversity Program with approximately $67 million in Tier 1 certified diverse supplier spend with 215 diverse suppliers, on-track to double our diverse spend by 2025
Invested approximately $120 million in 26 portfolio companies to help us drive innovation and growth through Assurant Ventures since 2015
Established Assurant Responsible Investing Commitment for Assurant's investment portfolio to further incorporate relevant ESG factors into the analysis of the long-term performance outlook and value of our investments, including restricting new investments across certain sectors that are inconsistent with Assurant's values
Earned a "B" rating by CDP for the fourth consecutive year for environmental practices and disclosures
Repurposed 116 million mobile devices since 2009, by repairing, reselling or recycling devices through certified partners, enabling the reuse of valuable materials and reduction of e-waste dumped in landfills
Awards & Recognition
As we scale our efforts for diversity, equity and inclusion, we're honored to be ranked among other organizations paving the path for actual change for gender inclusion, pay equity, LGBTQ+ equality, inclusive cultures and so much more.

Human Rights Campaign
LGBTQ+ Equality
Assurant received a perfect score for the fourth consecutive year on the Human Rights Campaign Foundation's Corporate Equality Index as a Best Place to Work for LGBTQ+ Equality.

Bloomberg
2022 Gender-Equality Index
We celebrate our inclusion for a second year in this index, which measures gender equality across five pillars: female leadership & talent pipeline, equal pay & gender pay parity, inclusive culture, anti-sexual harassment policies and pro-women brand.

Great Place to Work®
Great Place to Work ­­— Around the Globe
Assurant is now certified as a Great Place to Work® in Argentina, Australia, Brazil, Chile, China, Colombia, Japan, Mexico, Peru and the U.S.