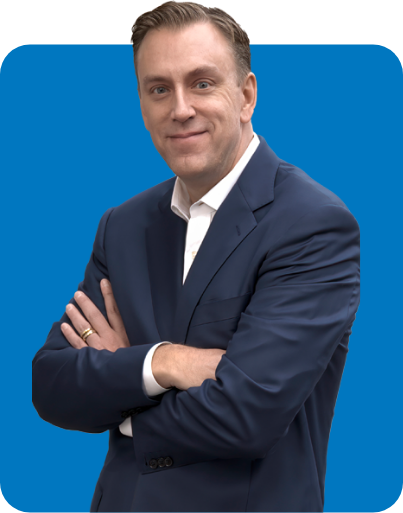 A Message
to Our

Shareholders:

As the world has changed, Assurant has adapted and is helping all our stakeholders thrive in a connected world.

If 2020 was the year when we all realized our fundamental need to stay connected, 2021 made us realize that through those connections, we are resilient, adaptable and determined to move forward. As the global pandemic shows signs of abating, we have started to settle into a new normal. At Assurant, we've introduced new ways of working as well as new ways of staying connected to each other, our customers and all the people we serve.

2021 was a year of innovation, with investments in strategic opportunities that built on Assurant's momentum and focused on long-term growth.

We marked the fifth consecutive year of profitable growth, and we completed another milestone in our multi-year transformation with the sale of our prearranged funeral insurance and final expense business in August 2021. Our employees worldwide supported more than 300 million global customers with relentless dedication and flexibility. While continuing to face the challenges of the global pandemic, our team remained focused and stayed true to our guiding principles. Their talent and resilience are hallmarks of Assurant.

Through our commitment to customer excellence, Assurant is the partner of choice for many leading global brands to connect, protect and support their customers' connected lifestyle. Together, we have created a Fortune 300 company designed to serve our clients and their connected customers in a more impactful way while delivering above-market growth and superior cash flow to shareholders. As President and CEO, I am inspired by the journey ahead. But first, let's take a look back at 2021.
Together, we have
created a Fortune 300
company designed to
serve our clients and
their connected customers
in a more impactful way.

Keith Demmings
President & Chief Executive Officer
2021 Full Year Results
In 2021, net operating income (NOI), excluding reportable catastrophes, per diluted share(1), increased 14 percent to $11.26. NOI, excluding reportable catastrophes(1), grew to $672 million, representing a year‑over‑year increase of 11 percent. Adjusted EBITDA, excluding reportable catastrophes(1), increased 9 percent to $1.1 billion.
Throughout 2021, our balance sheet remained strong. Our businesses contributed a total of $729 million in dividends to the holding company, representing approximately 100 percent of segment earnings. We returned a total of $1 billion in share repurchases and common and preferred stock dividends and completed our three-year, $1.35 billion capital return objective. We also began returning a portion of the $900 million net proceeds from the Global Preneed sale and expect to complete the return by the end of second quarter 2022.
In Global Lifestyle, net operating income(2) for 2021 totaled $484.7 million, a year-over-year increase of 11 percent, driven primarily by significant growth in our Global Automotive business and continued expansion in mobile within Connected Living, including strong mobile trade-in volumes. Similarly, revenue increased 6 percent, led by Global Automotive from strong sales across the U.S., as well as growth in Connected Living from extended service contracts.
In Global Housing, 2021 net operating income(2) was $244.6 million, an increase of 5 percent over 2020 largely due to lower reportable catastrophes. Excluding reportable catastrophes(2), net operating income decreased primarily due to higher non-catastrophe losses in our specialty Property & Casualty offerings. Full-year 2021 revenue increased modestly compared to 2020, primarily driven by growth in Multifamily Housing from affinity partners and property management companies, as well as lender‑placed.
Cultivating Talent and Investing in Innovation to Achieve Growth
Our success over the last several years reflects innovation and purposeful investments that expanded our suite of offerings, drove new business wins and deepened relationships with existing clients. Our proven ability to adapt to the changing needs of connected consumers is critical to Assurant's long-term growth trajectory. We will continue to innovate and foster growth through organic investments in our talent, products and services, as well as through small- to medium-sized acquisitions.
Our track record for introducing value-added services and capabilities is especially evident in our mobile business where we benefit from the stable, recurring revenue stream of our installed base of mobile subscribers. Assurant is a leading full device lifecycle management solution, with the ability to deliver everything in-house, from underwriting and administration for protection programs to trade-in and upgrade services, mobile device repair and premium technical support. Assurant now covers close to 63 million mobile devices — a figure that has doubled since 2015, and increased by 18 percent in 2021 alone.
Growth in the mobile business came from clients across various channels. Among mobile carriers, our clients include large, established brands as well as new market entrants, including in the U.S. and Japan. Our mobile device trade-in expertise further enhanced both our fee-based revenue and sustainability commitment with what we're now calling Device Lifecycle Solutions. We provide best-in-class services to eight out of the top 10 global telecommunication brands, including industry leading carriers, OEMs and retail partners.(3) In 2021, with the rollout of 5G, we serviced more than 25 million devices by leveraging our trade-in, asset disposition and technology capabilities along with expanding our device repair services.
Our trade-in and upgrade capabilities are positioned for continued growth. We expanded our long-standing partnership with Telefonica to provide a comprehensive device trade-in program across several key countries in Europe and Latin America where Telefonica is a market leader. The program will enable Telefonica to access our leading trade-in technology. And at year end, we launched a long-term strategic partnership with Deutsche Telekom in Europe to provide an innovative mobile phone device protection and trade-in program. Assurant has already been recognized by Deutsche Telekom for our commitment to sustainability with a #GreenMagenta label — highlighting how our products and services make a positive climate contribution and reflect a responsible use of resources.
The integration of our acquisitions of CPR and Fixt greatly expanded our local, walk-in and come-to-you repair capabilities. The initial rollout of our in-store repair capabilities to approximately 500 T-Mobile stores at year-end 2021 further enhanced the experience and convenience of millions of their customers.
Our Global Automotive business continued to innovate while driving growth and capturing market share. In 2021, we grew global protected vehicles by 10 percent to nearly 54 million. And we now have rolled out EV One, our electric vehicle (EV) and hybrid protection policy in 12 countries. Although this market is in its infancy, EV One will enable us to better evaluate customer demand and position us well for the expected increase in EV adoption in the future.
In Global Housing, our Multifamily Housing business grew policies and revenue by 7 percent in 2021 through our strong affinity and property management company relationships. Technology and innovation are critical to the success and growth of this business, and we will continue to make investments to enhance the experience for our 2.6 million policyholders. In 2021, we continued to roll out Cover360, launching new customer‑facing sales portals and expanding self‑service capabilities that leverage machine learning for automation of claims payments.
In our lender-placed insurance business, we maintained our market-leading position with large U.S. servicers and banks, tracking more than 30 million loans. In 2021, we renewed 10 clients and won two new clients.
In 2021, Assurant Ventures, our venture capital investment arm focused on early- and growth-stage disruptive technology companies, surpassed $100 million in capital deployment since inception. To date, Assurant Ventures has invested in more than 20 leading-edge startups that are disrupting their respective markets — from Insurtech, FinTech and Consumer Connectivity to automotive, housing and infrastructure. A number of high-quality investments in the Assurant Ventures portfolio, including Cazoo, Doma, SmartRent and Vacasa, went public through a merger with a Special Purpose Acquisition Company. Learn more about our commitment to innovation and Assurant Ventures.
Our Focus
Along with a Management Committee strongly committed to the long-term success of Assurant, we have identified five key areas of focus to drive continued outperformance:
Maintaining our focus on

Talent

Intensifying our focus on

Growth

Investing purposefully in

Innovation

Differentiating through

Customer Experience

Embracing a

Value-Creation Mindset
Intentionally, we start with our diverse and talented global team that is unlocking our future potential. It's a testament to our deep and diverse bench of talent that our newest Management Committee members were internally sourced. The new Management Committee comprises business, centers of excellence and leaders from our functions who will have responsibility for driving the company's business growth and innovation strategy to deliver outperformance. With momentum across our business, our aim is to continue to sustain engagement among our employees and deliver on our strategic imperatives for the benefit of our clients, customers, communities and shareholders.
We made tremendous progress in 2021 in the evolution of the ways we work globally — especially as we expanded and strengthened our diversity, equity and inclusion commitments worldwide. At Assurant, we aim to mirror the world around us. We celebrate our culture, which is as diverse in perspectives and experiences as those we serve, and use our collective strength to fuel innovation, serve our communities and be the best workplace for our employees. Over the past year, we have focused our commitment to building a stronger Assurant through a more diverse, equitable and inclusive culture, and made progress through programming, learning, recruiting and charitable giving. Today, our commitment to fostering a welcoming culture for all is more important than ever and continues to be a core focus area at Assurant. A diverse, equitable and inclusive Assurant helps us better understand and connect with our employees, clients and customers.
Our goal is to continue to deliver long-term profitable growth to increase our market-leading positions and focus on long-term value creation for all stakeholders. And we intend to maintain a disciplined capital management philosophy while looking for opportunities to invest in growth — both organically and through acquisitions.
In the pages that follow, I invite you to read more about our priorities, progress and renewed purpose to ensure long-term success.
I am energized by the opportunities ahead and am honored, as the new President and CEO of Assurant, to lead a tremendous team of talented employees. Your investment and partnership in our collective success is greatly appreciated.
Keith Demmings
President & CEO
Assurant, Inc.
WITH MOMENTUM ACROSS OUR BUSINESS, OUR AIM IS TO CONTINUE TO SUSTAIN ENGAGEMENT AMONG OUR EMPLOYEES AND DELIVER ON OUR STRATEGIC IMPERATIVES.

Keith Demmings
President & Chief Executive Officer
(1) Refer to Non-GAAP Financial Measures of this report for more information regarding non-GAAP financial measures, including reconciliations to the most directly comparable GAAP measures.
(2) Segment net operating income of the Global Lifestyle and Global Housing operating segments is equal to GAAP segment net income. The 2021 segment net operating income, excluding reportable catastrophes, of the Global Housing operating segment is equal to GAAP segment net income of $244.6 million and also excludes reportable catastrophes of $113.9 million.
(3) According to brand value and strength, as ranked by Brand Finance at brandirectory.com/rankings/telecoms