Segment Reviews


Flooring Rest of the World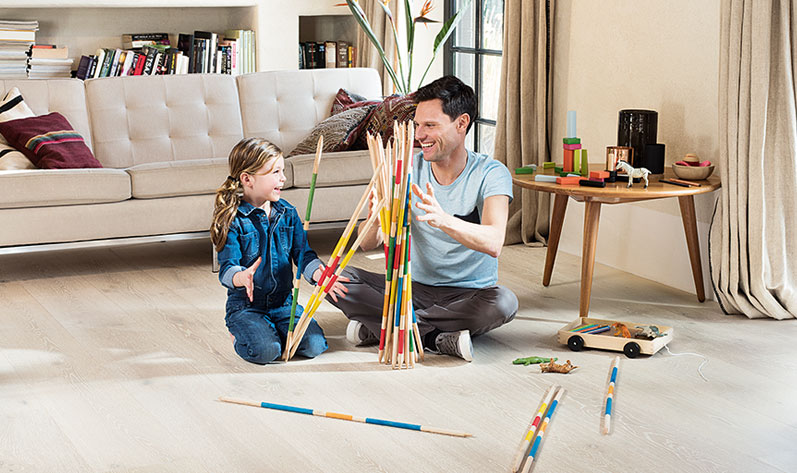 Growth Potential
By strategically expanding the segment's geographic reach and product offering through acquisitions and internal investments, Mohawk has created growth opportunities around the world.
A Conversation with


Bernard Thiers

President, Flooring ROW
Your business was among the laminate pioneers in Europe. How have you reinvigorated the product category for today's consumers?
Our Quick-Step brand has always been the innovation leader in laminate. We invented the click installation system and pioneered embossed-in-register products, among many other breakthroughs. Our patented invention of a water-resistant laminate combined with a pressed bevel was a game changer five years ago. Our collections now feature unprecedented visuals that make them virtually indistinguishable from wood and offer true protection against water damage, even to the subfloor. This new laminate category is taking market share around the world as an alternative to both wood and LVT.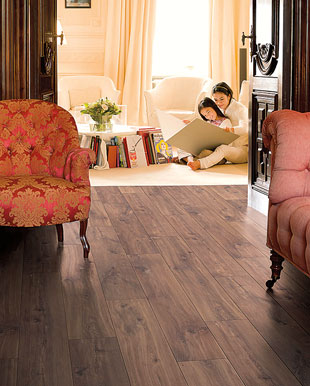 Luxury vinyl tile remains a growing category in Europe. How have the visuals and features in your collections differentiated you among LVT providers?
Our company offers differentiated and innovative products in all categories. We recently introduced the world's first watertight LVT. This means that water cannot penetrate through the joints to the subfloor, which is quite often a problem with regular LVT products. But, as you should expect from us, we are also adding much better-looking structures, bevels and designs than traditional LVT. The combination of these features offers a superior product to the consumer. As our operations have improved, we have been able to shift from optimizing production to introducing value-added premium products that distinguish us in the marketplace, just as we have done with other products. LVT remains a profitable category, and our margins will expand with improved mix and more efficient production.
How has the sheet vinyl plant in Russia progressed?
We built the greenfield plant next to one of our two ceramic tile facilities in Russia. This has provided a tremendous advantage in hiring excellent people and implementing the project. We finalized the plant ontime and within budget, and we had a smooth start-up. We have successfully expanded our customer relationships with industry-leading products and service. The plant's scale has grown sufficiently to yield margins in line with the rest of our business. We are very pleased with the plant's evolution and the excellent sales and operational teams that will further enhance our results.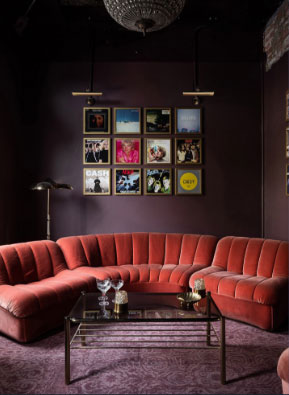 Over the past few years, you've diversified your business model with company-operated distribution. How has that benefited you and your customers?
Historically, we worked with independent distributors. They have played an important role in building our business. As our products became an increasingly large part of their sales, we agreed that integrating the businesses could bring greater value to our customers by enhancing our capabilities and service. Once they were a part of our organization, we increased the focus on our premium brands and leveraged our operational expertise to improve their processes. It also allows us to integrate the supply chain, resulting in faster service and lower working capital.
Your strategy is to offer products with added value. How do you achieve that in your wood panel business?
Our panel business is closely connected with our flooring business. The technology behind adding melamine facing onto boards is the same as our laminate flooring technology. The innovations of flooring spill over to our panels, allowing us to offer unique designs and surface textures to our customers. Our strategy is to reduce our participation in non-finished boards and sell more and more decorative panels with added value. The unique features we offer are very attractive for the architect and designer community and will make us top-of-mind on projects
How does your insulation business fit within the group, and what are the opportunities in this business?
Our group manufactures products for the building industry, and the Unilin brand is well known with builders and architects. Because of regulations around energy conservation in construction and remodeling, insulation is a strong growth category, and our polyurethane product is the fastest-growing category within the insulation business. We have 40 years of experience in the category and are recognized as one of the industry leaders. We operate five plants that are geographically spread over Western Europe, allowing us to offer excellent service to our customers. We expect future strong growth for this category.
After the Godfrey Hirst acquisition in 2018, you began to integrate existing hard surface distribution businesses in Australia and New Zealand. How have the soft and hard surface businesses delivered growth for you in that region?
Godfrey Hirst has a dominant residential retail position in both countries. Their focus was on carpet, since they have large operations there. Mohawk had already built a leading position and expertise in hard surface flooring. The combination of their retail connections and our hard surface flooring products is a win for us and our customers, and the sales growth of our hard surface flooring in both countries shows that it works.