2020 Annual Report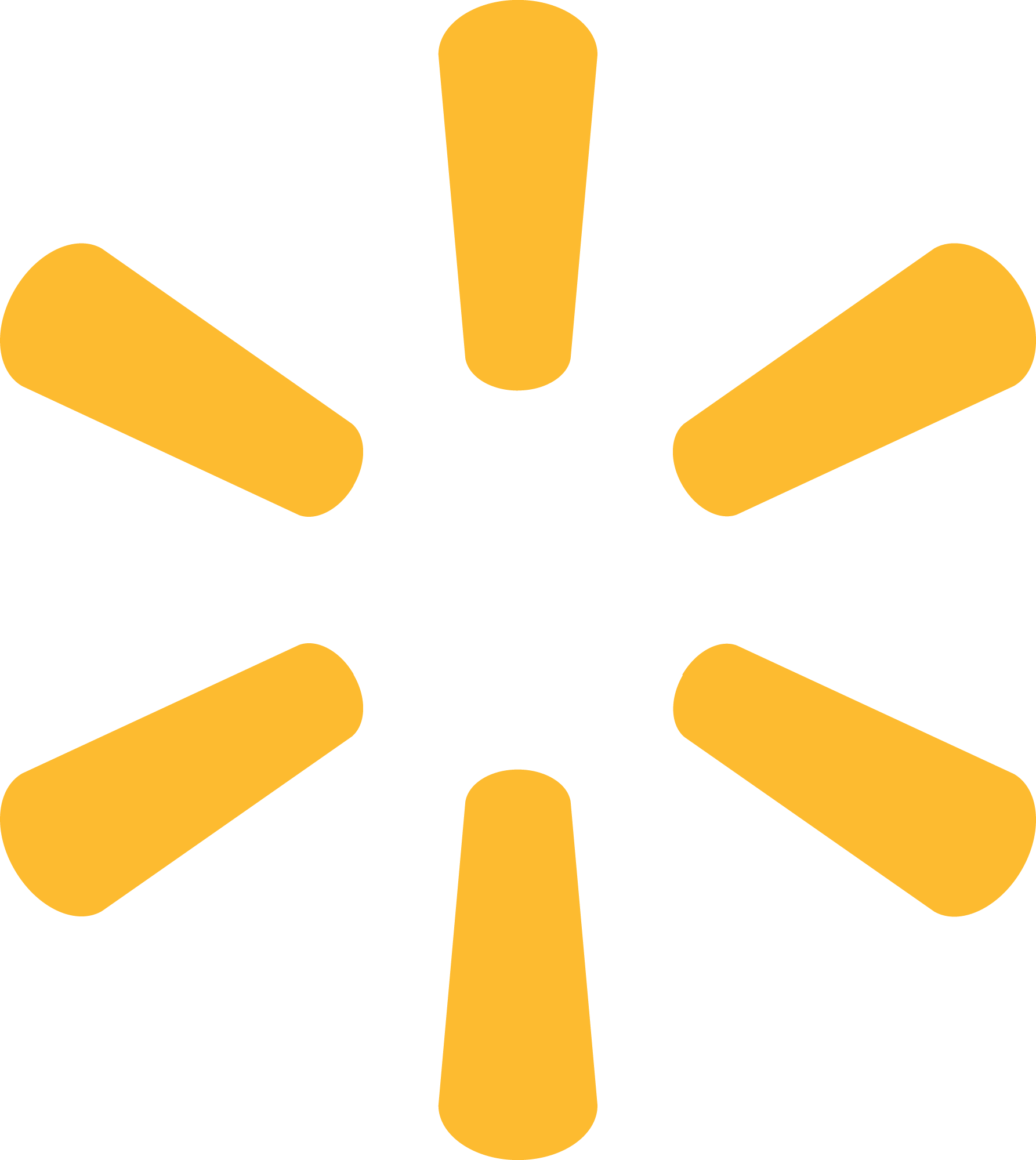 "Our People
Make the Difference"
—Sam Walton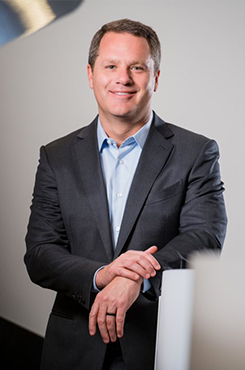 As I write this letter in the back half of April, the world is working through a global health crisis while simultaneously navigating a set of financial decisions that will have lasting consequences. We're all experiencing a range of emotions from the pain associated with the loss of life to the inspiration we feel as we see people rise to overcome the challenges in front of them. I'll use this letter to share what things look like from the Walmart point of view. Like so many other companies, we have been responding to a very fluid environment, responding to the urgent and necessary decisions, and trying to think and work ahead to become more proactive as the days and weeks have gone on.
We've been focused on five priorities:
#1 Support our associates. They are dedicated, resilient, creative and hard-working, and I'm honored to serve them. As I've visited our stores, clubs and distribution centers, I've heard them articulate and seen them demonstrate a "we've got this" attitude. I wish you could all see and hear from them. We want anyone who isn't feeling well or isn't comfortable to stay home. We've made adjustments to our leave and attendance policies to make that easier, and we're happy to see many take advantage of those changes. Our COVID-19 Emergency Leave Policy has multiple tiers and offers additional pay replacement for up to 26 weeks for those affected by the virus. The vast majority of our associates are coming to work, adjusting to all the operational changes like reduced hours, stepped up cleaning and limits on the number of customers shopping. They're adjusting to the use of personal protective equipment and social distancing. Times like these can be challenging financially, so we've supported them with a special cash bonus for all U.S. hourly associates, and we accelerated payment of the first-quarter cash bonus. The physical, financial and emotional wellbeing of our associates are priorities for us. We should all be grateful they keep stepping up. To read some of the many inspiring stories about our associates rising to the occasion, click here.
Walmart
is here in a
time of need
For Our Associates
provided additional safety measures & equipment along with enhanced benefits and pay.
For Our Customers
offer touchless pickup and delivery options with EDLP promise.
For Our Communities
committed $25 million through Walmart and the Walmart Foundation to support organizations on the frontlines responding to the outbreak.
For Our Suppliers
waived rent for in-store partners, simplified financing options and created flexible delivery windows.
For Our Government
helped stand up mobile testing sites on our parking lots, and facilitated the procurement of personal protective equipment.
For Our Shareholders
maintain a strong financial position with substantial cash flows and a diversified asset base.
#2 Serve our customers. Our supply chain has been stretched but, together with our suppliers, we've kept the supply lines open so people can get what they want and need and at a great value. We still have some challenging product categories, and we'll be creative and persistent until those issues are resolved. We've seen the focus of our customers, in-store and online, shift from stocking up and health and wellness, to entertaining and educating, to home improvement, to preparing to go back to work. Our purpose of saving people money and helping them live a better life has been even more tangible and meaningful to us during this period. To our customers, we're grateful for your support and encouragement, and it is highly motivating to serve you.
#3 Help others. Because we've been open and busy, we are one of the companies in a position to help others during this crisis. We've hired more than 150,000 additional people; most will be temporary to help get the work done and support their families. They've pitched in as some of our associates have taken leave, and they've helped to handle the higher demand in eCommerce and stores. We thank them all. For those of you who return to your previous jobs, we're thankful. For those of you who stay, welcome. Communities: Every day, I hear directly from customers the deep appreciation they feel for the work our local heroes are doing to keep their communities going. People trust and know Walmart as a source of affordable products that help people live better as well as being a major employer. We also understand the important role we play in the fabric of communities. To help meet the critical needs resulting from the pandemic, Walmart and the Walmart Foundation have committed $25 million to support organizations on the frontlines responding to the outbreak. Included in that commitment is $10 million being directed to support food banks, school meal programs and organizations that provide access to food for underserved populations. Suppliers: Our relationship with suppliers has never been more important as we try to meet the incredible demand for certain products right now. We appreciate the way our suppliers are rising to the occasion and working with us to meet the needs of our customers and associates. In some instances, we're able to help them with greater flexibility on delivery windows, we've waived rent for the month of April for all in-store partners and worked to simplify the process to qualify for our Supply Chain Finance Program. Government: Last month, the federal government asked us to help stand up testing sites for COVID-19 in some of our parking lots. Within 12 hours of the request, we had a mockup in a warehouse near our corporate office so we could begin to understand the operational and safety considerations. Within eight days, we saw our first patient at a site outside Chicago. Here's what I'm most proud of – within 48 hours, more than 700 Walmart pharmacists and other clinically-trained health-and-wellness associates volunteered to serve at one of these testing centers. As I write this letter, we've opened 14 sites, and we expect to open a total of 42 by the beginning of May. Also, as you may have heard, the White House asked Walmart to help frontline healthcare workers in need of personal protective equipment. So our team quickly tapped into our global supply chain to find manufacturers, and by the end of April, one million medical gowns will have been added to our country's supply. In addition, we partnered with Salesforce and State Farm to provide N95 masks and shoe coverings to healthcare workers in Michigan and Louisiana.
#4 Manage our business well. As we go through this crisis, we aren't taking our eye off the ball as it relates to our financial strength, including areas like inventory management. We're making important short-term decisions that protect us now and set us up for the future. Shareholders: All the things we're doing make me so proud to be part of this company. We're in a strong financial position with substantial cash flows and a diversified asset base. We have the resources to grow the business and to make key investments in areas such as technology and eCommerce, even during times of uncertainty. As always, we remain committed to our shareholders. We've increased our dividend for 47 consecutive years, and we have a long history of share repurchases. We also know that shareholders benefit over the long-term when we invest in opportunities for associates. Better training and tools help us improve customer service, and that benefits all of us. Underlying our financial strength is the productivity loop. It's part of the fabric of who we are as a company, and it's a powerful force.
We're able to keep this wheel turning with a consistent financial framework. We'll continue to prioritize comp sales and omnichannel growth globally. Our ability to operate with lower costs provides competitive advantages. Aside from the measures we've taken during the current health crisis, the progress we're making to reduce expenses across the business is real, and it's sustainable. Our strong cash flow means we can deploy a lot of capital to stay ahead of where the customer is going, especially as so many of them are shopping Walmart in new ways.
#5 Move our strategy forward. In a time of upheaval in everyday life, our ability to serve customers in unique ways has been a game-changer for so many. The work we've been doing over the last several years has positioned us to serve customers even more effectively through an omnichannel approach with services such as pickup and delivery. We're leaning into innovation in retail by building a seamless shopping experience from end-to-end. The actions we take as a company are designed to benefit a wide range of stakeholders. It's a shared-value approach. Planet: While we continue to address the global health crisis of COVID-19, we remain committed to the important leadership role we're playing in addressing another global crisis – climate change. CDP named Walmart to its prestigious "A" list for ambitious environmental action. We estimate renewable energy sources now provide nearly 30 percent of our current electricity needs, and we have contracted to stand up 1.2 GW of new renewable energy capacity in the last year alone. In line with the Paris Agreement, we're on track to achieve our Science-Based Targets for emissions reduction. We have enrolled more than 2,300 suppliers in Project Gigaton to avoid one billion metric tons of emissions from our supply chain – one of the largest private-sector collective action efforts in the world. We're making good progress - suppliers participating in Gigaton report having avoided more than 230 million metric tons of greenhouse gas emissions. We're diverting an estimated 80 percent of our operational waste from landfills and incineration, and we're working with private brand suppliers toward packaging that is 100 percent recyclable, reusable and compostable.
I'll conclude by saying that our company is strong, and it's growing. We had revenues of $524 billion last year, including strong comp sales in the U.S. through stores and eCommerce. We continue to be excited about our strength internationally. We offer grocery pickup, delivery, or both in nearly a dozen countries. We're playing offense. The flywheel we're creating is based on a set of mutually reinforcing assets that fit together to serve customers more holistically. The combination of our physical and digital assets is unique, and it positions us well as we look for ways we can leverage those assets to help solve problems for customers.
Ultimately, the strength, resilience and momentum we see are because of our people. They're working on big challenges every day and adapting to and changing how the world lives. We're a fast-moving team, willing to step out of our comfort zone to try new things and iterate. We'll continue to be there for people in times of crisis, and we'll continue to innovate and move forward.
Thank you for your interest in our company.

Doug McMillon
President and Chief Executive Officer
Walmart Inc.
Extraordinary times call for extraordinary individuals. As the company responds to unprecedented disruption to everyday life and serves customers in new and different ways, it's our people that make the difference.
A Message From

Our Chairman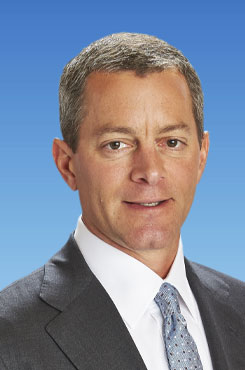 Dear Fellow Shareholders:
As I did in my letter last year, I'd like to highlight some ways we are driving Walmart's ongoing transformation, guided by the four key components of our plan to win:
1

Make every day easier for busy families;

2

Sharpen our culture and become more digital;

3

Operate with discipline; and

4

Make trust a competitive advantage.
These areas of focus are fundamental in running our business every day, and even more so as Walmart plays an important role during the current global health crisis. Families need us more now than ever. Communities, customers and associates are counting on us. During this challenging time, we are keeping health and safety a priority by making our facilities safer for our associates to work and our customers and members to shop through actions such as increased sanitation, limiting the number of people in stores and clubs, and expanding no-contact pickup and delivery services. We appreciate the gravity of the responsibility we have, and we are grateful and proud of our associates doing extraordinary things to help communities across the globe.
We made significant progress against each of the key components of our plan in fiscal 2020. We have continued to expand our U.S. omni-channel platform and now offer grocery pickup at approximately 3,200 locations and grocery delivery at 1,600 locations. We grew Walmart U.S. eCommerce sales by 37% with improved customer satisfaction. Outside of the U.S., we are expanding our ecosystems, with Flipkart and PhonePe scaling quickly in India and same-day delivery in key markets. We continue to innovate in the way we work by becoming more digital and working in small teams to drive innovation – and we're continuing to invest in our associates' pay, benefits, tools, and training. We are also finding new ways to leverage the scale and breadth of our operations, bringing technology to life to better serve our customers in a more seamless way. We are committed to earning the trust of our customers, communities, and other stakeholders.
Your Board is highly engaged in overseeing our ongoing transformation. We are confident that the Board has the right mix of diverse skills, experiences, and backgrounds to serve as a strategic asset. We are also focused on thoughtful board refreshment, with term limits for independent directors and a robust director succession planning and recruitment process. I am confident your Board is well-positioned to continue to guide us in the years to come.
Thank you for your continued support of Walmart, and I encourage you to attend our virtual shareholders' meeting. Regardless of whether you are able to join us live for the 2020 Annual Shareholders' Meeting, your views are important to us, and I encourage you to vote your Shares.
Sincerely,

Gregory B. Penner
Chairman
Board Committee Updates:
Audit Committee
Timothy P. Flynn, Chair
Cesar Conde
Sarah J. Friar
Thomas W. Horton
Compensation and Management
Development Committee
Steven S Reinemund, Chair
Carla A. Harris
Marissa A. Mayer
Executive Committee
Doug McMillion, Chair
Thomas W. Horton, Chair
Greg Penner
S. Robson Walton
Nominating and Governance Committee
Thomas W. Horton, Chair
Carla A. Harris
Steven S. Reinemund
Strategic Planning and Finance Committee
Sarah J. Friar, Chair
Carla A. Harris
Thomas W. Horton
S. Robson Walton
Technology and eCommerce Committee
Steuart L. Walton, Chair
Cesar Conde
Timothy P. Flynn
Marissa A. Mayer
Steven S. Reinemund