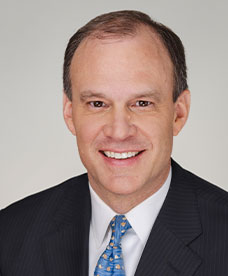 Your company delivered terrific results in 2018 that reflected outstanding operating performance against a backdrop of significantly improved market conditions compared to recent years.
Global nitrogen prices during the year were meaningfully higher than in 2017 due primarily to increased energy costs for producers in Asia and Europe, along with enforcement of environmental regulations in China. CF's margins also benefited from lower natural gas prices in North America. For the year, our net earnings attributable to common stockholders were $290 million, or $1.24 per diluted share, with adjusted EBITDA of $1.4 billion – 45 percent higher than in 2017.(1)
These results would not have been possible without the exceptional execution of our business by the CF team. We operated well and, most importantly, we did so safely. We ended the year with a recordable incident rate of 0.60 incidents per 200,000 work hours. This is particularly impressive given the considerable turnaround and maintenance schedule we had in 2018.
An Advantaged Business Model
Our performance in 2018 was the result of more than just positive market conditions. It represents years of unwavering focus on our long-term strategy – leveraging our core capabilities to optimize and grow the world's most advantaged nitrogen and chemicals platform. We participate in a global chemical commodity business: nitrogen-based products. Given the commodity nature of our business, our first order of business is simple and it drives everything we do: having the lowest delivered cost per ton.
For us that means:
high asset utilization and productivity
low SG&A and controllable costs
extensive multimode distribution network to lower logistics costs
maximize margins by optimizing customer locations and product type
disciplined capital and corporate stewardship
Four years ago in our Annual Report, I described CF's business model as "simple, yet powerful" in its ability to drive substantial cash generation. In the years since, much has changed about CF. Our average annual production capacity has increased by 33 percent; we have expanded beyond nitrogen fertilizer to become North America's largest and most reliable supplier of diesel exhaust fluid; and we've grown a global portfolio of customers. But through all that, our business model remains the same, simple yet powerful.
It starts with our substantial structural advantages. Our access to abundant low-cost North American natural gas provides us with some of the lowest feedstock costs in the industry and positions CF firmly on the low end of the global cost curve. We primarily operate in regions that are import-dependent today and for the foreseeable future. Additionally, nitrogen fertilizers have no substitute and must be applied each year. As the global population and demand for food has increased, global demand for nitrogen has grown at about 2 percent per year.
Investment in our facilities and the capabilities of our people has resulted in consistently superior operating performance. We run our nitrogen complexes at industry-leading utilization rates. Data collected by CRU, a global industry consulting firm, shows that our asset utilization and production is approximately 10 percent higher than the average utilization rate of our North American competitors. Based on the size of our network, that translates into roughly 800,000 tons of incremental ammonia per year – the capacity of a world-scale ammonia plant.
We've built the most flexible manufacturing and distribution platform in the world, which allows us to optimize our overall margin by shifting where, when and what we sell. In 2018, for example, the North American spring application season was significantly compressed due to unfavorable weather in March and April. While many struggled to meet customer needs in a tight window, our network enabled us to ship approximately 4 million product tons in May and June alone.
Our disciplined portfolio management has created substantial value for shareholders, most notably through capacity expansions, targeted acquisitions and divestitures of non-core assets. We have also driven value through long-term agreements, such as our strategic venture with CHS and our supply agreements with Mosaic and Orica/Nelson Brothers.
We do all this while operating efficiently. Our SG&A costs as a percent of sales remain among the lowest in both the chemicals and fertilizer industries.