Recently I was talking to Chad Daggett about his experience leading our Sam's Club in Bangor, Maine (he was recently promoted to a new role). Chad's club had a good year and we were recognizing him for his servant leadership in the club and the community. He was quick to give credit to his team and said, "If you treat people like they make a difference, they will."
In that moment, he captured what makes our company unique: it's our people, our culture, our purpose and our values that make the difference for our business and have enabled our success since the start. And those are the things that will empower our success in the future.
We've had an exciting year at Walmart. We have the right strategy and we're making progress putting our unique assets to work to serve customers in all the ways they want to shop. We are confident in our strategy because customers are responding. We are confident in our ability to execute the strategy because we have the culture, the talent and the resources not only to deliver the current plan, but also to dream of new things and new ways to transform our business. We will delight customers in ways they might not have even thought of yet. We're out to provide an easy, fast, friendly and fun shopping experience for them whether they shop with us in stores, online, via a mobile device, with their voice or with virtual reality, augmented reality or whatever comes next.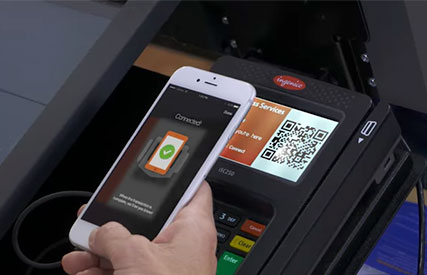 This year we made great progress accelerating innovation to save customers both money and time. In our stores, we're digitizing experiences to make it easier for customers to shop and more efficient for associates to manage inventory and perform routine tasks. Our eCommerce business continues to scale as we launch new ways to enhance the customer experience. We're moving faster, getting stronger and we have good momentum throughout the business.
Last fiscal year we reached more than $500 billion in revenue for the first time as a company. Walmart U.S. delivered the highest comp sales growth in nine years and U.S. eCommerce sales grew 44 percent. Walmart International had 10 of 11 markets post positive comp sales for the year and five of those markets grew comp sales by more than 5 percent. Sam's Club comp sales continue to improve and the business is repositioned to capitalize on future growth. We have a strong foundation and great opportunities to better serve customers. I'm excited about what the future holds.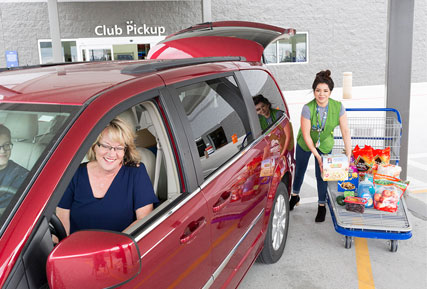 Here's more about what we've been up to: First, we know our customers' lives are busier than ever before, so our first objective is to make every day easier for them. They rely on us for low prices and they want us to save them time. We're leveraging our stores as a strategic advantage in new ways. This past year, we nearly doubled the number of stores offering online grocery pickup to more than 1,100 locations in the U.S. and we'll add another 1,000 locations in fiscal 2019. We're expanding online grocery in Canada, Mexico and China as well. We're also broadening our delivery capabilities in the U.S., China and other international markets. For example, through our partnership with JD Daojia in China, we offer grocery delivery in less than one hour in over 160 stores in China. We launched an express checkout experience in pharmacy, money services, and returns at Walmart U.S. Sam's Club Scan & Go has been well-received by members and we've introduced this capability in certain Walmart U.S. stores as well as in Canada.
We launched free 2-day shipping and easy reorder on Walmart.com and the response has been strong. Sam's Club also enhanced the value of the Plus membership with the offer of free shipping. Our eCommerce assortment has also improved. In the U.S., we've doubled the number of items on Walmart.com over the past year. Jet.com continues to complement Walmart.com nicely with its appeal to higher-income, urban, millennial customers. Acquisitions like Bonobos bring unique, private branded products to our shopping experience, and relationships with partners like Lord & Taylor enable us to offer brands and experiences that complement our own assortment. We're also partnering with Google on personalized voice shopping. Outside the U.S., we launched eCommerce marketplaces in Canada and Mexico so that customers have access to more of the general merchandise assortments they desire. Overall, it's a lot easier to shop with Walmart today than it used to be. And, we're going to keep getting better as we focus on serving customers seamlessly across our apps, sites and stores.
Customers who shop in store and become eCommerce customers spend nearly twice as much overall.
Second, we're changing how we work to become more efficient. We're equipping and empowering our associates to be successful with better information, tools and training. In stores, this means our associates are spending more time driving sales and less time doing repetitive tasks. We've opened training academies to further develop the retail skills of our associates and we've deployed new technology and apps to help them improve in-stock levels and better manage price changes. We're also testing shelf-scanning technology in stores and distribution centers to handle routine tasks. We will compete with technology, but we will win with our people. We're creating a high-performance culture that rewards achievements and fosters accountability while remaining true to our core values.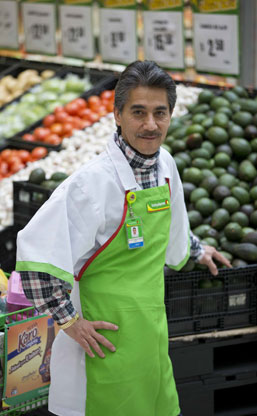 The investments we're making are critical to winning with customers as we're focused on delivering results and operating with discipline. An everyday low cost mindset is core to who we are as a company and it helps fuel the productivity loop enabling lower prices for customers. We're laser-focused on improving productivity throughout the organization and leveraging expenses as a company. We're also being more strategic with capital allocation to deliver strong efficient growth. We're prioritizing eCommerce, store remodels and customer initiatives like online grocery over new store openings. In addition, we've made strategic choices around our portfolio including closing certain stores and clubs and winding-down the first party eCommerce business in Brazil. These decisions are positioning the business for more efficient, sustainable growth in the future.
Finally, we want to be the most trusted retailer. We believe in the concept of shared value where Walmart operates for the benefit of not just customers, associates and shareholders, but all stakeholders including suppliers, communities and society in general. It's important for us to do things ethically and the right way. Customers trust us for low prices on quality merchandise. They also want the products they buy to be good for the planet and the people who made them so we've invested to promote the safety and dignity of the people who make the products we sell. We've also implemented leading technologies in our stores and supply chain to promote the highest freshness, quality and safety in the food we sell, while at the same time improving the safety of our operations worldwide.
Many of our customers also value the role we play in their communities. We provide good jobs for our associates with opportunity to build a career with Walmart. Earlier this year, we increased the starting wage for our U.S. associates to $11 per hour and expanded maternity and parental leave for salaried and hourly associates. Families are a priority to us and connecting with and caring for a new family member is obviously important. We're working hard to provide opportunities for associates to be successful at Walmart or wherever their careers take them.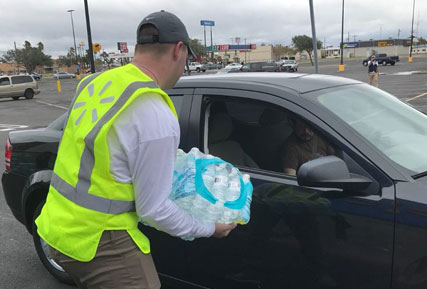 We're also ready to support the communities we serve during times of crisis. I could not be more proud of the resolve our associates displayed this past year in responding to the devastating damage caused by the hurricanes in Puerto Rico, Texas and Florida and the earthquake in Mexico. The character of our people was on full display. We believed they would make a difference and they did not disappoint. In addition, we're enhancing the environmental sustainability of our operations and we're investing to make our supply chain more transparent. It's really all about being true to our purpose: we save people money so they can live better.
Thanks for your continued interest in our company and for investing in our future. We're well-positioned to win—we have the plan, we have the assets, and most importantly, we have the people who are hungry to make a difference and innovate for customers in new ways. This is a great time to be at Walmart. I am excited for the year and what we will accomplish.
Sincerely,

Doug McMillon
President and Chief Executive Officer
Walmart Inc.