Focusing on water stewardship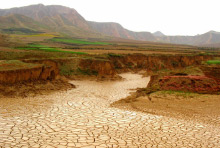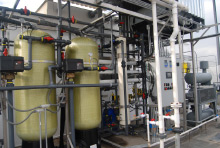 Walmart understands that water is intrinsic to our mission of helping our customers save money and live better. Water is used by associates and customers in our stores, our supply chain and our products. We're focused on water stewardship and have made notable progress.
Our water management strategy focuses on reducing water consumption in our operations through the implementation of technology, such as high-efficiency urinals, low-flow toilets, flow reducers in faucets and the recovery of clean water from store processes. We engage global subject matter expertise and leadership on water-related topics through our Sustainable Value Networks (SVNs). Our Global Energy and Facilities SVN helps manage our water strategy and sharing of best practices among our international markets.
We believe water is a location-specific issue, and we've made great progress in many water-sensitive regions. Walmart operates in 27 countries, all with varying levels of water stress, ranging from low to extremely high. We estimate that more than 20 percent of our operations are, or will be, located in regions facing high levels of water stress, such as the Yaqui, Rio Grande or San Joaquin watersheds of the U.S., and the Mexico Valley and Lerma-Santiago-Pacifico hydrological regions.
Stewardship in action
As a retailer, our direct water intensity is relatively low when compared to mining, manufacturing or agri-business. Still, we actively work to improve our water efficiency through better facility design and operational improvements. For example:
Walmart Mexico performance
Reduced water consumption by more than 30 percent since 2008
Installed 660th wastewater treatment plant
Recycled 27 percent of water consumed in its stores
Mexico: Walmart Mexico is a leader in water stewardship in our company. During 2013, we ran a pilot program in stores to recover water from backwashing of the filtration systems, cleaning and reusing it in our operations. The initiative reduced water usage at participating stores by an estimated 8 percent.
South Africa: Massmart, which operates in 11 Sub-Saharan African countries and is based in South Africa, deploys rainwater and condensation harvesting strategies at 53 Builder's Warehouses and eight Makro stores. Harvested waste is used for nursery irrigation at Builder's Warehouse, as well as store landscaping at Makro. We estimate that these systems collect over 790,000 gallons (3 million liters) of rainwater annually, and have contributed to a 38 percent decrease in consumption.
U.K.: Asda uses water meter data to actively identify high water usage and leaks. Its maintenance team uses this information to identify and repair faulty toilets and taps, as well as hidden leaks in pipes and pumps that might otherwise have gone unnoticed.
U.S.: Walmart U.S. incorporates water efficiency into its standard construction designs. For example, all newly remodeled and constructed stores are built with high-efficiency urinals that use only one pint per flush. The restroom sinks in newly constructed Walmart stores and Sam's Clubs use sensor-activated, half-gallon-per-minute, high-efficiency faucets. The restroom toilets in newly constructed Walmart stores and Sam's Clubs are highly efficient, using 1.28 gallons per flush. These measures are expected to save 500,000 gallons (1.9 million liters) of water annually at each supercenter and 200,000 gallons (760,000 liters) annually at each Sam's Club.
Similarly, Walmart U.S.'s Logistics Division, which manages the maintenance and upkeep of our more than 20,000-truck distribution fleet, deployed new water-efficient vehicle washing systems at our distribution centers over the past several years. These systems save 4.13 million gallons (15.7 million liters) of water annually compared to older washing systems.
Walmart Real Estate is committed to outdoor water management across the U.S. These efforts have resulted in two primary areas of focus:
Smart irrigation system deployment

As of 2014, Walmart U.S. has deployed and is managing smart irrigation systems at more than 1,000 stores and clubs. These cloud-based management systems include real-time weather and site-specific watering instructions. Over the past five years, we've reduced water consumption by an average of nearly 33 percent per site, and this tool will help us continue to make gains in this area.

Site and landscape design strategies

Walmart smart irrigation systems are also complemented by a host of site design improvements, in addition to the use of drip irrigation and other high-efficiency best practices. These design strategies are covered in the Walmart Site Design Guidelines, developed in 2008 and recently updated. These guidelines for drip and low-flow irrigation provide designers with a wide range of sustainable site strategies to further reduce water demand, while maintaining high aesthetic standards at each site.